The Hanoi Opera House is scheduled to host the Kite Awards 2019 on March 15 as a way of commemorating the 50th anniversary of the Vietnam Cinema Association following its founding in 1970.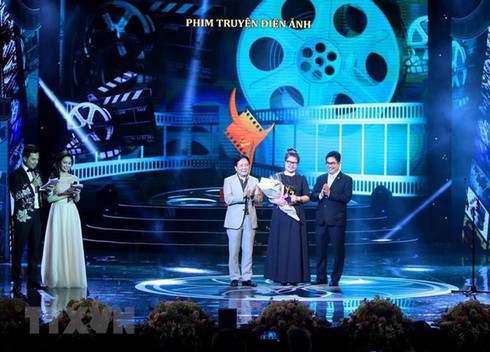 Award ceremony of Kite Awards 2017 
Ahead of the event, the judges will begin marking their decisions on the best films from February 22.
Each submission to the 2019 Kite Awards is to be screened for free in a number of locations throughout Hanoi, including the National Cinema Centre, the Vietnam Film Institute, the August Cinema, in addition to the National Documentary and Scientific Film Studio.
Most notably, the Vietnam Cinema Association is to screen a number of short movies as a means of honouring Tran Van Thuy and Luong Duc, two late People's Artists, for their superb contributions to Vietnamese cinema.
Organised by the Vietnam Cinema Association, the annual Kite Awards aims to honour both individuals and groups who have made a significant contribution to domestic cinema. VOV