A festival of South Korean culture and food will take place in Hanoi from November 8 to 10.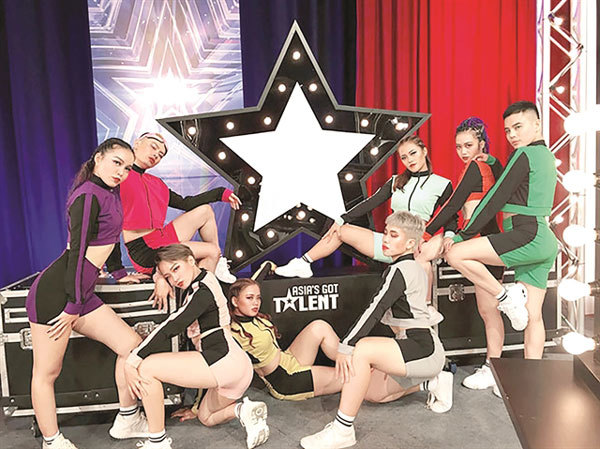 Hanoi X-Girls will perform at the Korean Culture and Food Festival on Saturday. — Photo facebook of the band
The event will be held in Ly Thai To Garden near Hoan Kiem Lake with art performances and cooking.
The festival will open with a traditional performance by an art troupe from Gongwon Province and singer Kim Dong-jun, a member of boy band ZE:A.
He also starred in KBS2's New Year drama special TV show Crossing the Youngdo Bridge and the film Dead Again, for which he was nominated for Best Actor at the Independent Horror Movie Awards.
"This will be the biggest festival to be held with good preparation," Dong-jun said in a clip. "It will bring visitors the most unique things both in terms of image and taste along with spectacular performances. I hope people will come to the festival to experience these amazing things."
The opening day will see performances by 12 dancing groups in a K-Pop dance cover contest.
The contest jurors will be from IM New Dance Academy and Dongguk University's Contemporary Dance Department.
The best contestants will perform at the final in November 10. The winners will receive VND10 million (US$433) and VND5 million for the first and the second. Third and the fourth will be awarded VND2 million.
On the second day, Korean and Vietnamese artists such as Dynamic Duo, rapper Ha Le and Hanoi X-Girls will perform.
One of the hottest hip hop acts in South Korea, two-member Dynamic Duo appeared on the hit television show Show Me The Money 6 using their production skills to mentor up-and-coming rappers.
Most recently, as the special guests in the fifth and final episode of Yo! MTV Raps, Gaeko and Choiza took over the rooftop of the Alila Bangsar hotel in Kuala Lumpurm Malaysia.
Hanoi X-Girls includes 10 dancers who reached the semi-final of Asia's Got Talent 2019.
A Korean cooking contest will take place on the final day of the festival. From 12.30 pm to 1.30 pm, Korean food lovers will have one hour to cook a dish with materials imported from Korea.
The cash prizes will be VND10 million; VND5 million and VND2 million for the first, the second and the third winners, respectively.
The festival is held by Vietnam Ministry of Culture, Sports and Tourism, Hanoi People Committee and the South Korean embassy.

The Vietnam-Korea Culture and Culinary Festival 2019 will take place in Ly Thai To Square near Hoan Kiem Lake in Hanoi from November 8-10, the Republic of Korea (RoK) Embassy in Vietnam announced on October 31.

Vietnam's retail market is growing at an annual rate of 10.9% in the 2013 – 2018 period, while most leading names in the market come from the Republic of Korea (RoK) and Japan.
VNS