Brian Wright, director of La Liga Vietnam, has expressed his appreciation for the capabilities of Vietnamese footballers, saying there is a strong possibility that Vietnamese footballers will be playing in the Spanish top flight in the future.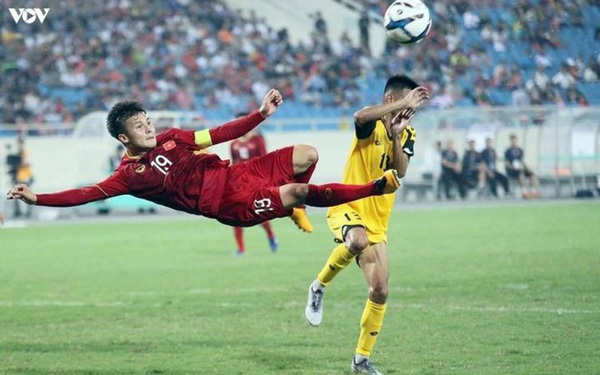 Midfield maestro Nguyen Quang Hai (in red jersey) wins the 2019 Silver Ball Award
In a recent interview with Zing.vn, Wright applauded the nation's football development, adding that Vietnamese football is starting to progress and is set to make a number of imminent breakthroughs.
The La Liga representative revealed that after watching a number of domestic matches in the country, he can clearly see the strong technique of Vietnamese players on display.
He noted that after visiting the nation for the first time in 2017, he spoke with former Hanoi FC and Malaga defender Alvaro Silva who stated his belief that Vietnamese players are good enough to play in Spain.
In December 2019, both striker Nguyen Van Toan and midfielder Nguyen Tuan Anh were given the chance of taking part in a trial by Spanish FC Deportivo Alaves.
Furthermore, midfield maestro Nguyen Quang Hai was also a target for the Spanish team, while Leganes expressed a keen interest in Vietnam's star striker Nguyen Cong Phuong.
Wright therefore underscored the importance of finding a suitable level for each of the players as the Spanish, German and Italian leagues have a variety of characteristics and styles. VOV

Two former Vietnamese national team footballers will square off against a pair of rthree-time UEFA Champions League winners this weekend.