Laos national team star Soukaphone Vongchiengkham says his country will stand alongside Vietnamese fans to cheer for Vietnam in the upcoming World Cup qualifiers.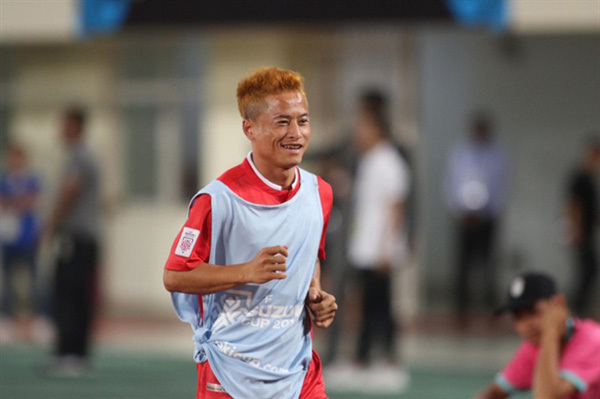 Laos' top player Soukaphone Vongchiengkham has thrown his support behind the Vietnam national football team. Photo nld.com.vn
Vongchiengkham, nicknamed the 'Laos Messi' in his home country and considered the country's greatest ever player, currently plays in Thailand's third tier for Uthai Thani and has thrown his backing behind Park Hang-seo's team.
"The whole country of Laos will cheer on the Vietnam to attend the World Cup," Vongchiengkham told thethao247.vn.
"We always see the Vietnam national team as a very dear friend. The Lao people love the Vietnamese people and consider them as brothers.
"So, Laos fans always want the Vietnamese national team to win in the World Cup qualifiers. As our national team is weak, so there is not much ambition in this competition and the Lao Football Federation does not care much about it anyway," said the 29-year-old midfielder.
"We always want to cheer for Vietnam regardless of the tournament. Rest assured, the whole nation of Laos will stand behind you to help you can go through the next rounds, or even attend the World Cup," he added.
The Vietnam national team is currently training in Hanoi before heading to the UAE for the last three matches of the second round of 2022 World Cup qualifiers on May 26.
Currently, Vietnam lead Group G with 11 points and are unbeaten.
In June, the national team will face Indonesia, Malaysia and the hosts UAE.
With a group of players at the peak of their career, Vietnamese fans have great expectations for the team to make it to the third round of World Cup qualification for the first time in history. 
VNS

The Vietnam Football Federation (VFF) has decided not to submit an application to host the 2022 World Cup qualifying in Asia.