Paintings and installations by Le Phi Long, one of the capable visual artists in Vietnam, will be on display on October 27.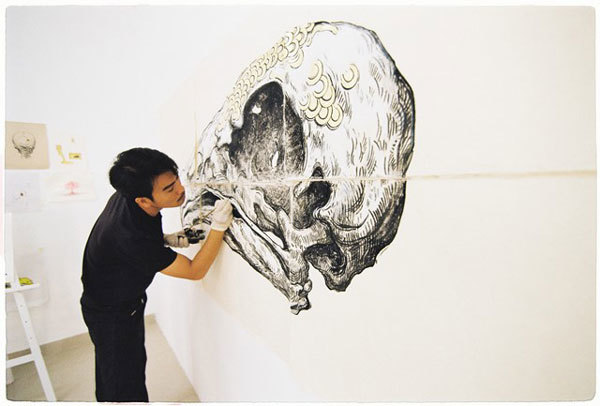 Le Phi Long works on the art installation at Manzi Art Space. — Photo courtesy of organiser
Titled Land of Leisure, the exhibition shows part of Long's research project on Indochina in the late 19th and early 20th centuries, featuring an art installation and a series of paintings created from old archival photos and drawings of hunting activities in Da Lat during the colonial period.
The highlight of the exhibition is the installation DALAT, which combines a recording of hoof beats and a video depicting sunbeams in the forest shifting on the floor of the art space.
Long also presents paintings and illustrations in series Hunting as a Metaphor for Politics. The title is taken from the book Imperial Heights by Eric T Jennings.
After graduating art in 2012, Long works as an independent artist. He has participated in many art projects and residence programmes in Vietnam, Chinese Taipei, South Korea and the US.
The exhibition will run until November 21 at two locations of Manzi Art Space, 14 Phan Huy Ich and 2 Hang Bun Lane, Hanoi. VNS