Le Quang Liem, Vietnam's top chess player, enjoyed his first win of the ongoing FIDE Grand Swiss 2019 chess tournament following five consecutive draws.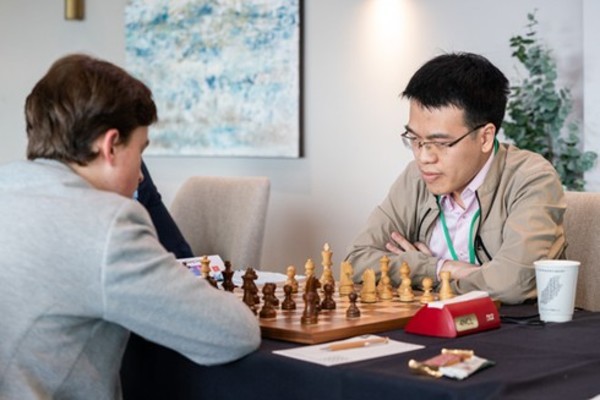 Vietnam's top chess player Le Quang Liem (Photo: chess.com)
Playing in the sixth round of match on October 15, Liem took advantage of holding the white pawn to record a victory over Keymer Vincent of Germany, Elo rating 2506, after 65 moves.
With the long-awaited win, Liem earned an additional 3.5 points, and now is only 1.5 points behind the competition's two leading chess players, narrowing the gap with the leaders.
The Vietnamese player's next tie will be against Papaioannou Ioannis of Greece, Elo rating 2645.
Elsewhere, Liem's teammate, Nguyen Ngoc Truong Son, Elo rating 2638, recorded a draw with Lu Shanglei of China, Elo rating 2602, in the sixth round of match and is currently on three points in total.
His next fixture will be against Erenberg Ariel of Israel, Elo rating 2463, in the competition's seventh round match. VOV