Vietnam's chess representative Le Quang Liem will take part in a play-off match after second draw at the FIDE World Cup's first round this morning in Russia.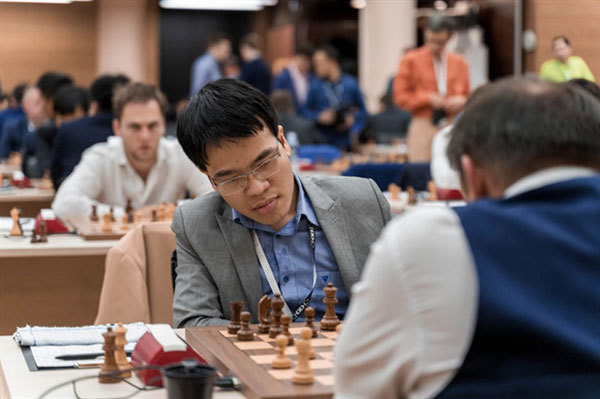 GM Le Quang Liem of Vietnam still has a chance at the FIDE World Cup after two draws in the first round. — Photo FIDE
Grandmaster Liem tied with GM Aleksandrov Aleksej of Belarus after 36 moves.
They also drew in the first match of this round.
They will play a rapid game to identify the winner who will advance to the second round of 64 players.
Liem's teammate Nguyen Ngoc Truong Son however lost to talented Kirill Alekseenko of the hosts after 49 moves. He was eliminated but earned a bonus of US$6,000.
VNS