Vietnamese top chess player Le Quang Liem won the sixth match of the FIDE Grand Swiss 2019 chess tournament which is currently taking place in England.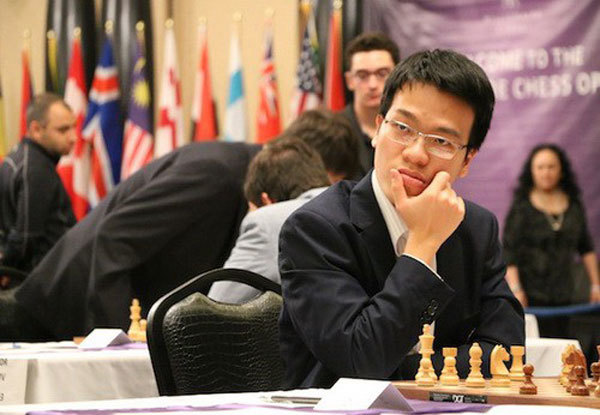 Vietnamese top chess player Le Quang Liem. — Photo vovworld.vn
Liem, who has Elo rating of 2708, beat Keymer Vincent of Germany, Elo 2506, after 65 moves.
Earlier, the former world blitz champion Liem had five draws in a row.
Following six matches, Liem gained 3.5 points and he is currently trailing the leading group by 1.5 points.
The HCM City-born player will next take on Papaioannou Ioannis of Greece, Elo 2645.
Meanwhile, another Vietnamese representative Nguyen Ngoc Truong Son, Elo 2638, tied with Lu Shanglei of China, Elo 2602.
Son bagged three points after six games and he will face Erenberg Ariel of Israel, Elo 2463, in the seventh match.
The tournament runs for 11 rounds until October 22 with the winner taking a slot at the 2020 Candidates' Tournament. The winner of the Candidates' Tournament will earn the right to challenge reigning champion Magnus Carlsen of Norway in a match for the world championship in November 2020.
VNS