Liu Hong Liang and Pham Thi Hong Le won the top prizes at the VP Bank Hanoi Marathon – Heritage Race yesterday.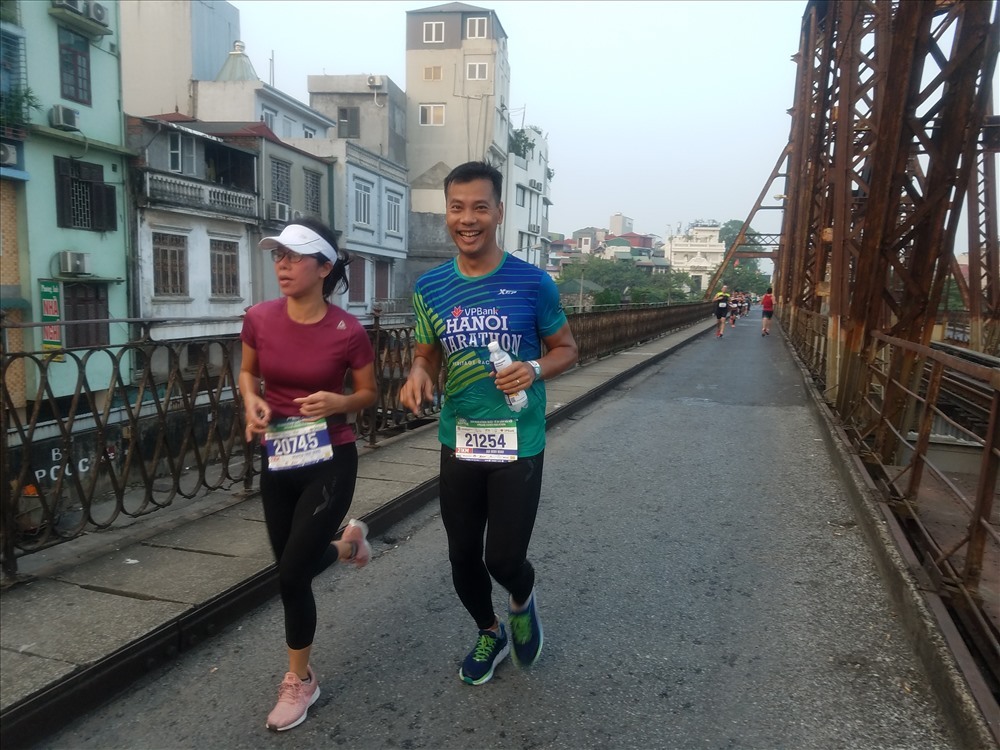 Runners run through the Long Bien Bridge.
Chinese runner Liang finished first in the men's 42km category with a time of 2:30.50. He was followed by Vietnamese Le Van Tuan and Kenyan Hilary Kipkering.
Le, a national team member, easily won the women's class crossing the finishing line after 2:55.42.
Leo Thi Tinh of Vietnam was second and Chi Ling Mok from Hong Kong were second and third, respectively.
In the 21km events, Pham Thi Hue, another Vietnamese track-and-field runner, took first place in the women's race while it was Li Chun Hui of China won in the men's race. Hue finished her race in 1:19.43 and Li ran it in 1:06.52.
SEA Games title candidate Nguyen Thi Oanh and Nguyen Trung Cuong triumphed In the 10km stages for women and men, respectively. Oanh spent 35.09min for the distance while Cuong took 33.55.

At yesterday's competition, runners also took part in activities to support five funds for charities in Vietnam.
Hanoi Marathon – Heritage Race is one of two international marathons belonging to the official cirricular of the Vietnam Athletics Federation. It is also a member of the Association of International Marathons and Distance Races. VNS