Vietnamese artist Nguyen Bao Khanh is set to represent the nation by competing for the title of Best Southeast Asia Act at the 2021 MTV Europe Music Awards, or the MTV EMA, which is scheduled to take place in Budapest, Hungary, later this year.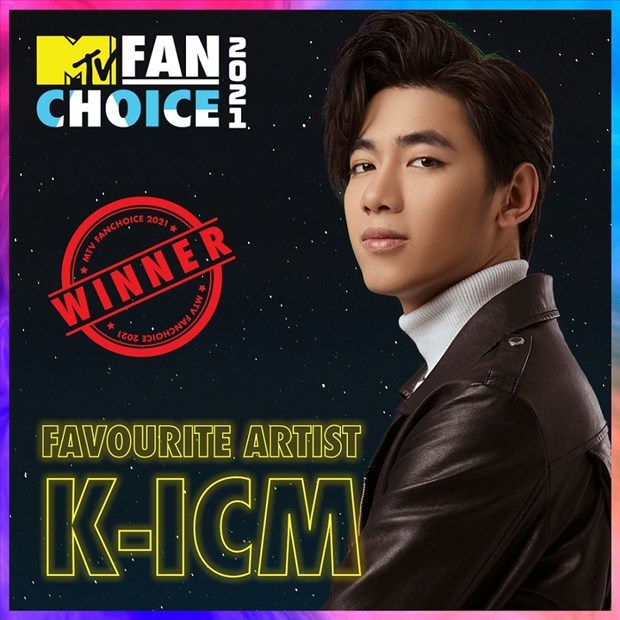 Vietnamese artist Nguyen Bao Khanh, also known as K-ICM (Photo: MTV Vietnam)
Khanh, also known as K-ICM, is one of the most outstanding young artists to emerge on the local music scene in recent years. He first began as an indie artist back in late 2017 and has already left a strong impression on the Vietnamese music industry.
Most notably, Khanh pays close attention to community activities and recently took part in several art performances to serve audiences in isolated areas and field hospitals in Ho Chi Minh City during the southern city's COVID-19 fight.
First established in 1994, the MTV EMA is an event organised by MTV and hosted by different European countries every year. Although the prize seeks to recognise outstanding talent from across Europe, the MTV EMA has since branched out to include global music talent and now presents awards to artists worldwide.
Indeed, since 2010 the EMA have awarded the "Best Southeast Asia Act" as a separate category.
Vietnamese artists My Tam, Son Tung M-TP, and Dong Nhi have each won the category in 2013, 2015, and 2016, respectively./.
Source: VNA