Several stunning images snapped by Vietnamese photographers have won a place among the Top 50 entries of the #Water2020 Photo Contest launched by Agora Images.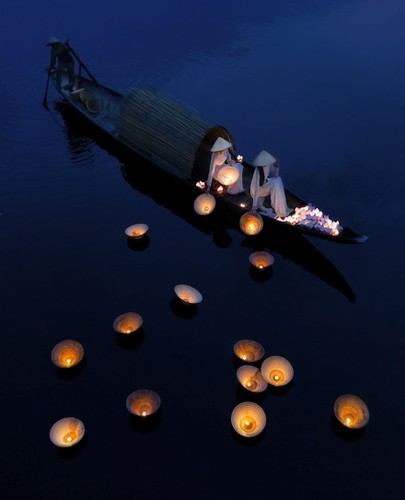 First launched on February 28, the photo contest went on to receive over 8,700 entries from both amateur and professional photographers globally. One of the Vietnamese images named among the Top 50 is a full moon festival taking place in Hue which was pictured by Vietnamese photographer @thanhtoanphotographer.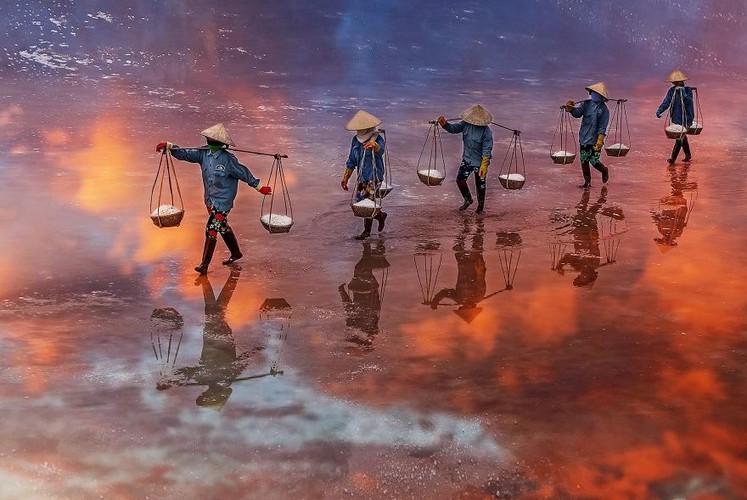 This photo depicts female workers carrying salt as the heat of the sun beats down on them in Nha Trang. It was taken by local photographer @tuanngocphoto.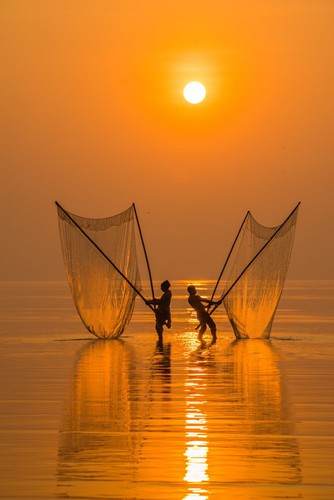 This impressive image was snapped on Quang Lang beach by Vietnamese photographer @vietcuong.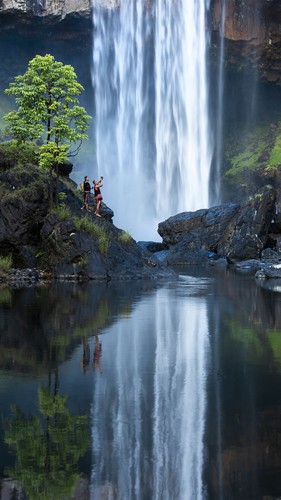 A picture captured in the Central Highland province of Gia Lai by @phamchiconghp.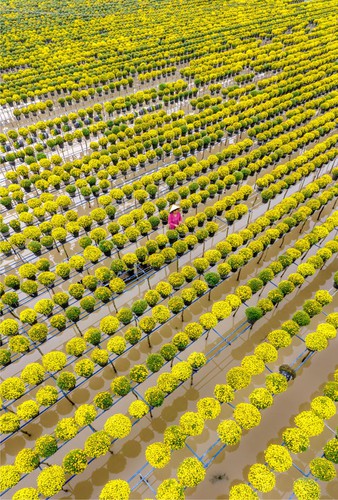 An aerial view of a flower field situated in Sa Dec village of Dong Thap province taken by photographer local @thuanvo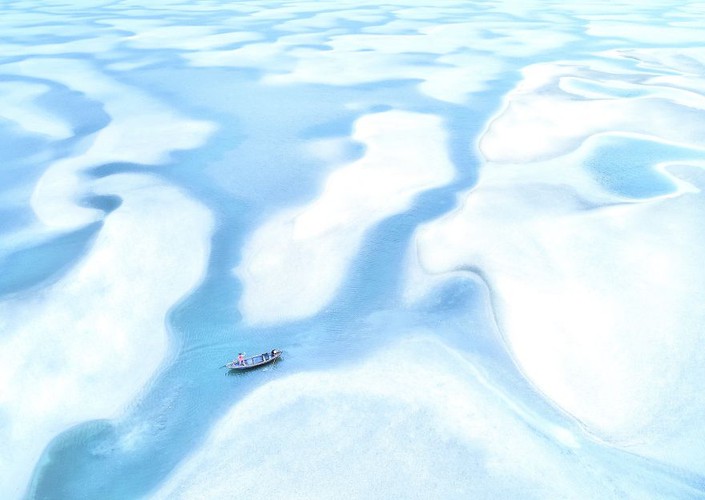 Located in the central province of Thua Thien-Hue, Lap An lagoon as taken photographed by @phamhuytrung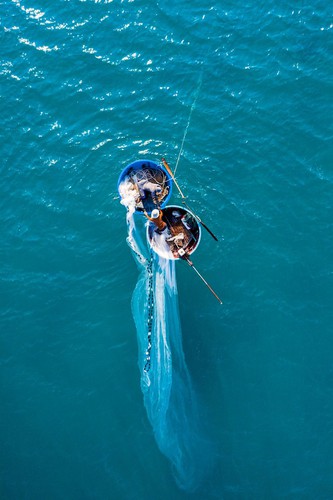 A photo featuring two fishermen looking for shrimp in the central province of Quang Ngai captured by @anhtrungqng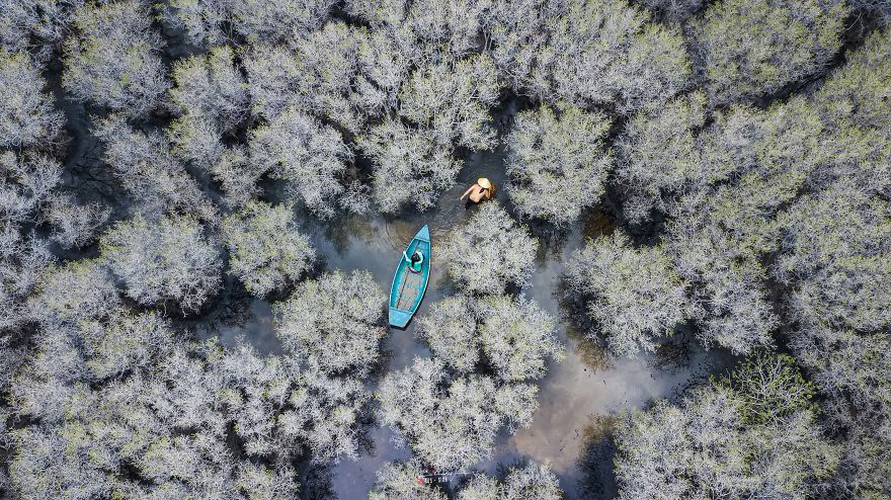 A lush saltwater lagoon in the central province of Quang Ngai taken by Vietnamese photographer @duysinh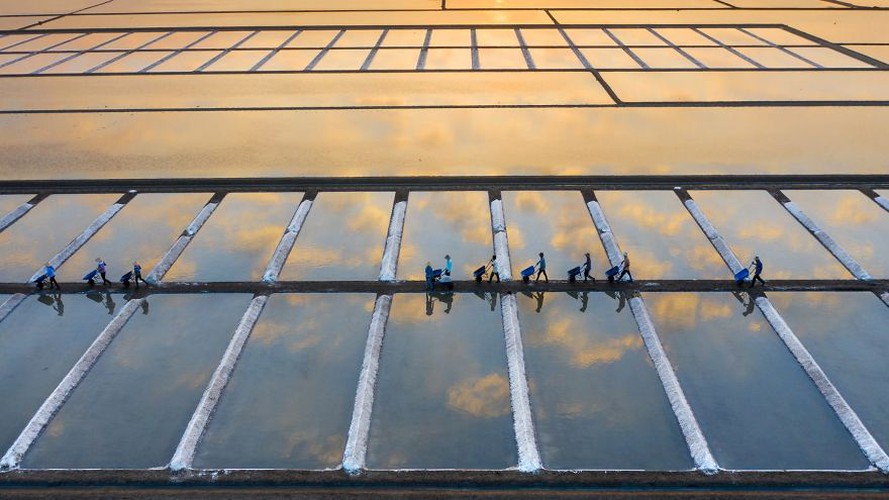 An image captured in Long Dien of Ba Ria by @caokynhan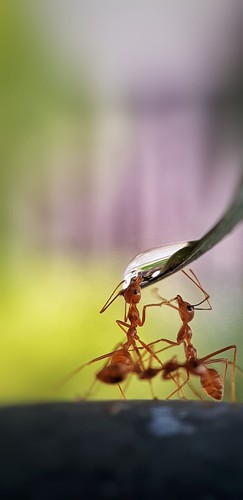 The competition's third-place winner goes to 'Thirsty Ants' with the picture taken in Binangonan by photographer @anadgphotography of the Philippines.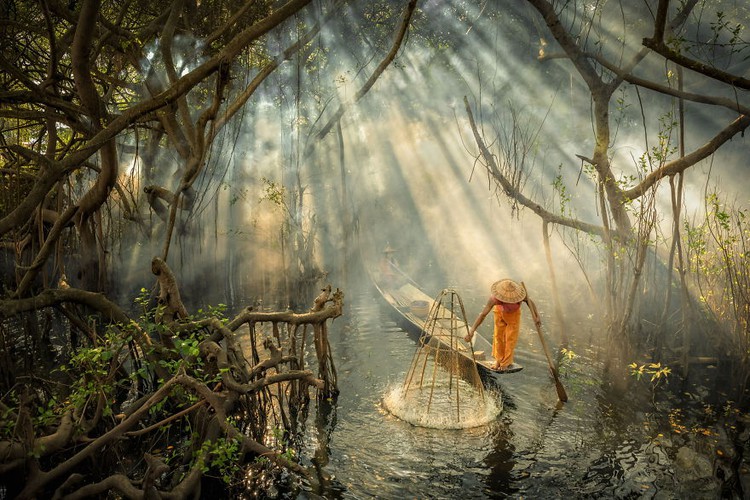 A photo titled 'Afternoon Sunlight Magic' was snapped in Inle lake by @zayyarlin of Myanmar.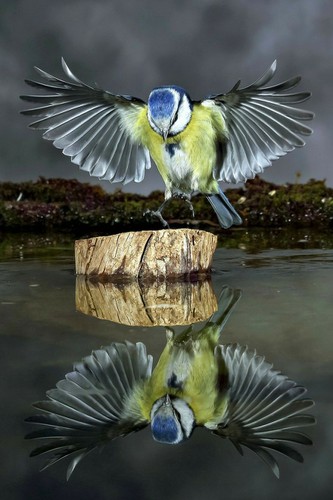 The grand prize goes to this fantastic image known as 'Terrerillo Posándose' by Spanish photographer @pabloboguña.
VOV/Agora Images

An artwork titled "Boat carrying flowers" by photographer Nguyen Tan Tuan has been listed among the nominated entries in the 5th SkyPixel Aerial Photo and Video contest.

People can vote for Vietnamese photographers Nguyen Tan Tuan and Nguyen Thien for the 17th annual Smithsonian Magazine Photo Contest's Readers' Choice Winner.