No 1 long jumper Bui Thi Thu Thao has asked to withdraw from the coming 30th Southeast Asian Games in the Philippines.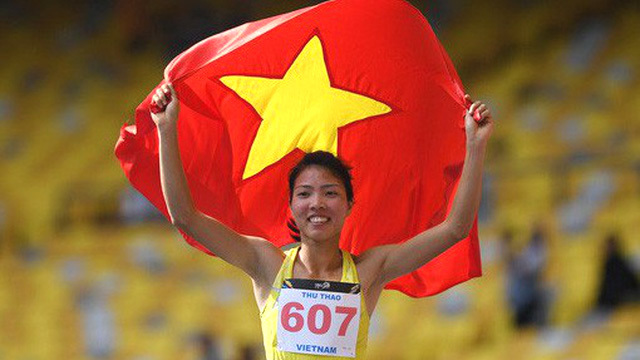 Bui Thi Thu Thao will withdraw from competition at the SEA Games because of an injury. — VNS File Photo
Thao defended her title at the national championship last month in HCM City.
Thao, who is the Asian Games winner and SEA Games reigning champion, said she was suffering from a hip injury and that it would not recover in time for the regional competition.

"The injury will prevent me from getting my best results. My score at the national was not good (6.37m, or 0.31m less than her personal best)," she said. "I think that it could become worse after the tournament, and now I also have pain in my back. I am waiting the final decision from the National Sports Administration."

She has also been busy with her family as her father has a health problem.

Coach Nguyen Manh Hieu said that Thao has had her hip injury for a long time. However, she has continued to practise and is receiving treatment, but it will be difficult to achieve high results.

Thao's withdrawal will affect Vietnam athletics and the entire contingent at the SEA Games. During the last Games held in Malaysia, Thao won one gold among the track-and-field team's 17 golds, helping Vietnam set a new record in the history of the SEA Games.
VNS