Some cultural and historic sites in Ly Son Island in the central province of Quang Ngai have severely deteriorated.
An Hai Village Temple was recognised as a national cultural and historic site in 1997. However, it is now dilapidated with a leaking roof and mossy and peeling walls.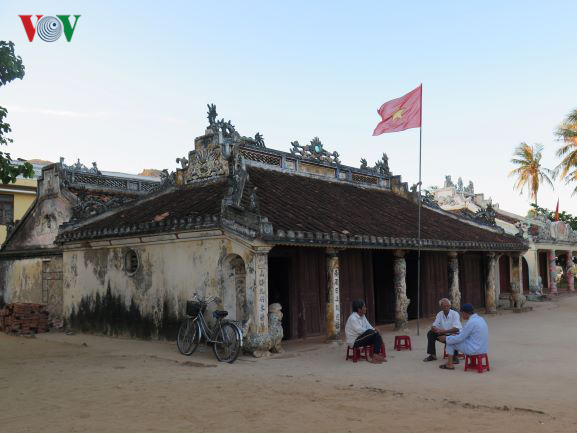 An Hai Village Temple
Truong Dinh Toan, an elderly person in the village, said pillars of the 300-year old temple have damaged by wood-eating insects.
To date, the temple has been upgraded for many times, which has changed its original architecture.
According to Duong Huu Nghia, deputy head of the temple, said Quang Ngai Province spent billions of VND for the temple restoration, but the situation has not yet improved considerably.
"We expect that the Ministry of Culture, Sports and Tourism will pay more attention to the temple upgrade amid its serious deterioration," Nghia added.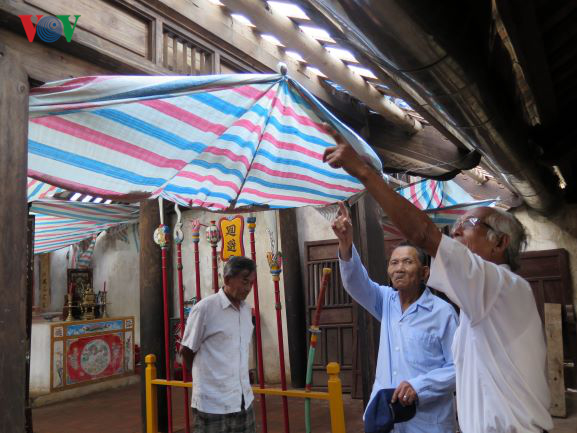 The temple damaged by wood-eating insects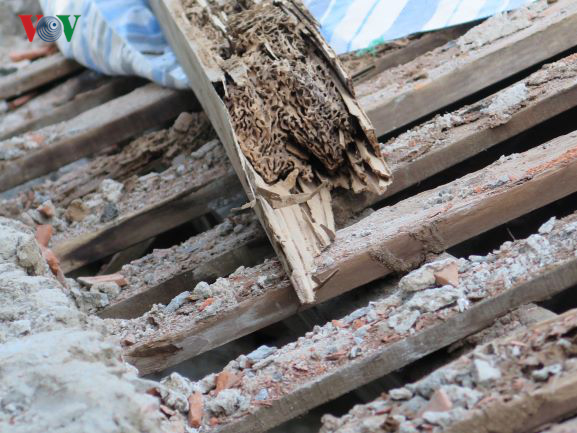 Ly Son Island is home to 50 cultural and historic sites, including four nationally-ranked ones.
Besides An Hai Village Temple, the memorial house dedicated to the Hoang Sa Flotilla are also in the same situation. Meanwhile, Liem Tu Mount at Duc Pagoda has faced erosion.
Le Van Ninh, vice chairman of Ly Son District People's Committee said that local authorities are surveying the condition of the sites to work out their restoration plan.
"We will submit the plan to the provincial people's committee to ask for financial support. This is also aimed support research into Vietnam's sovereignty of the Paracel and Spratly archipelagos as well as the preservation of Ly Son's cultural identities for tourism development," Ninh noted.
He warned visitors not to come to local cultural and historic sites which face deterioration to avoid possible dangers.
VOV/Dtinews