Overseas Vietnamese player Martin Lo, who is currently playing for Pho Hien FC, has been called into the Vietnam U23 team for their July training camp.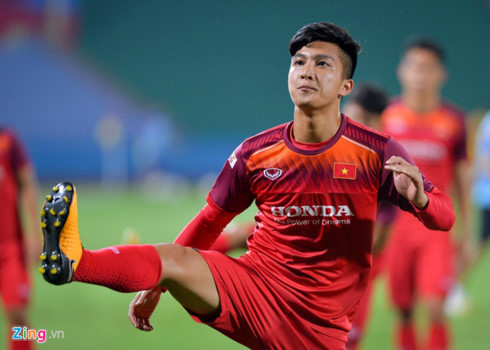 Overseas Vietnamese player Martin Lo 
The call up marks the second time that Martin Lo has been named in the U23 squad. Previously, he was called up for a friendly match which took place in Phu Tho against Myanmar on June 7.
In addition to Martin Lo, other notable names in the U23 squad include Le Ngoc Bao, Huynh Tien Dat, and Nguyen Trong Long, all of whom play for Pho Hien FC, as well as Nguyen Vu Tin and Tran Van Buu of Saigon FC.
Korean assistant Kim Han-yoon is set to take charge of the U23 squad.
The team's training camp aims to select the squad that will compete in the SEA Games 30 which will take place in late 2019.
The camp will be divided into two periods, the first period of which will take place between July 8 and 11, while the second is set to be held between July 22 and 25.
Martin Lo was originally born in Australia but is of Vietnamese parentage.
He started his career at A-League side Western Sydney Wanderers FC before returning to Vietnam to play for Pho Hien FC after expressing his to desire to represent the national team.
Following a number of strong performances this season, he has caught the eye of national team head coach Park Hang-seo and has been called upon to be part of the U23 team. VOV