A collection of 30 iron chairs, designed by minimalist artist Le Thiet Cuong since 2001, will be on display at the Chuyện Ghế (Stories about Chairs) exhibition at Gallery39 from August 9-19.
Painting exhibitions showcase life in Hanoi
Minimalist artist exhibits zen-influenced paintings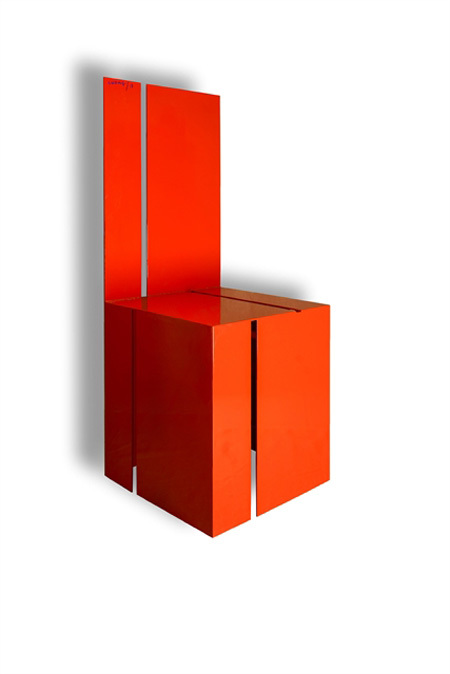 h
Iron chairs designed and created by minimalist painter Le Thiet Cuong since 2001 will be on display at Chuyện Ghế (The Stories about Chairs) Exhibition. Photo anninhthudo.vn
This is the first exhibition in Vietnam to specialise in chairs made by an artist. Besides Cuong's work, several ancient chairs included in the Vietnam woodwork collection of the gallery will be exhibited.
A representative of Gallery39 said the Chuyện Ghế exhibition would offer the clearest definition about the artist's perception of minimalist design. Cương's works, ranging from painting and sculpture to design, include condensed and concise meanings behind their simple appearances.
The exhibition also showcases new works by artists Le Vi, Binh Nhi, Phuong Binh and Phan Minh Chau, among others.
After Hanoi, the Chuyện Ghế exhibition will travel to Hue City from August 29 to September 29; and later to HCM City and then Da Lat in the central province of Lam Dong.
In each city, one chair will be auctioned and the money raised will be contributed to the Warm Hearts Fund.
VNS