In a costume weighing up to 30kg, Vietnamese representative Ngoc Thao looked outstanding among 63 competitors in the national costume competition at the Miss Grand International pageant, held on the evening of March 24.
The second runner-up of Miss Vietnam 2020 showed her professional catwalk skills in a costume designed by Tin Thai. The light-catching outfit helped her shine in the contest. 
Ngoc Thao made sudden movements and shook her body to bring into play the light-catching material on the outfit to impress the judges. She also actively interacted with the camera while rotating in the middle of the stage. The graceful and decisive movement helped Thao win the eyes of the audience. 
Inspired by the art of bonsai, the national costume performed by Thao is named "Jade Leaves, Golden Branches" (an implication for a noble young girl). The costume was not only a symbol of the royal life of the Nguyen Dynasty – Vietnam's latest feudal dynasty - but also is associated with the meaning of the name Ngoc Thao. The costume combined traditional cultural identity and modern elements.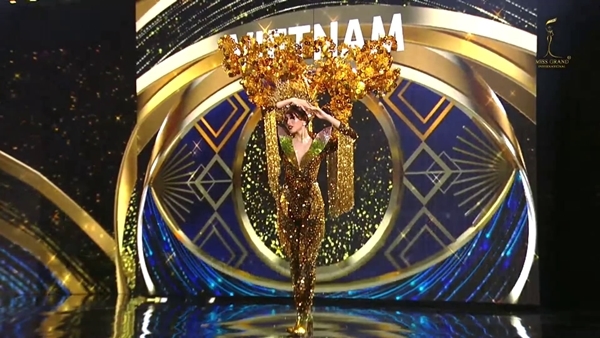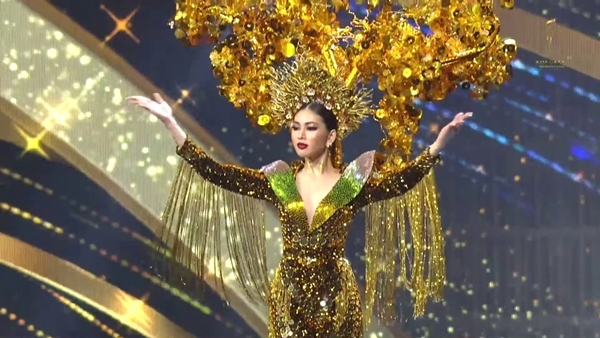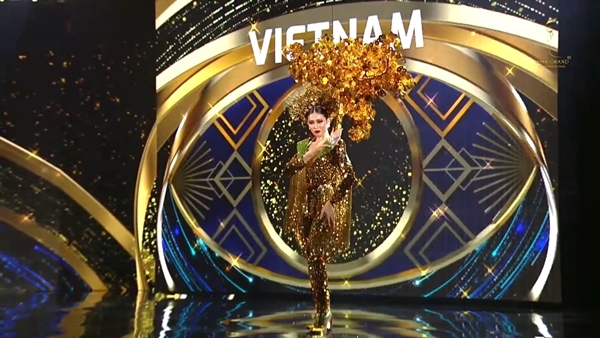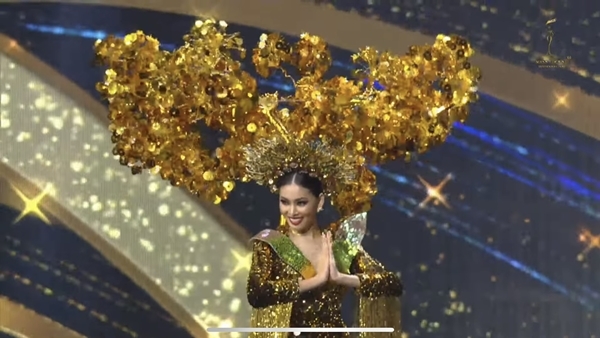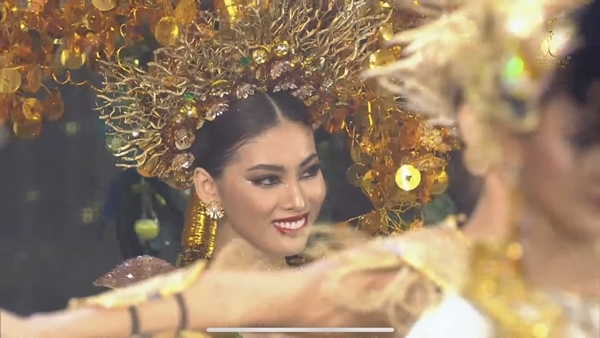 Other contestants in the national costume competition:
Representative of Ecuador - Sonia Luna.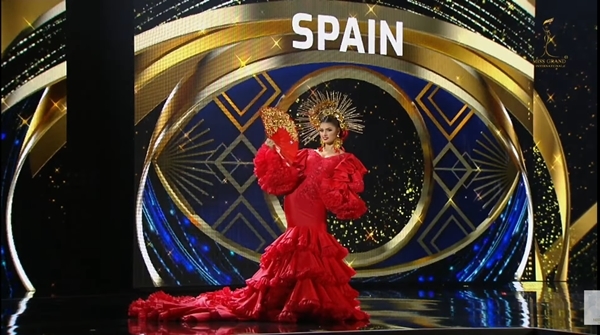 Representative of Spain - Iris Miguélez Méndez.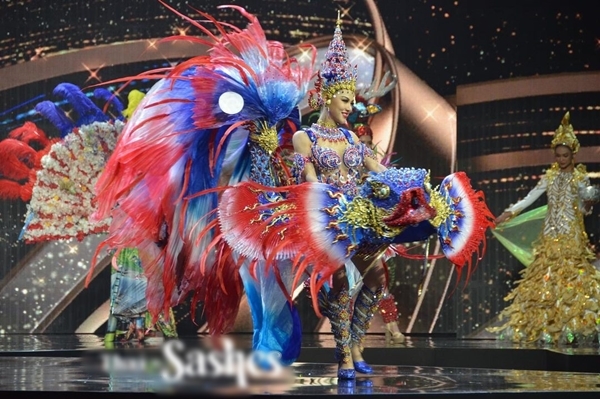 Representative of Laos - Phatthana Khidaphone.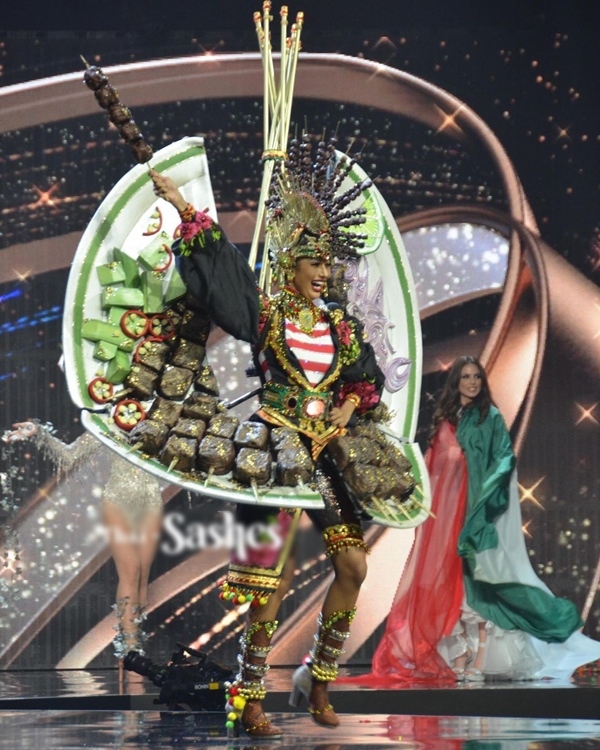 Representative of Indonesia - Kharishma Aura.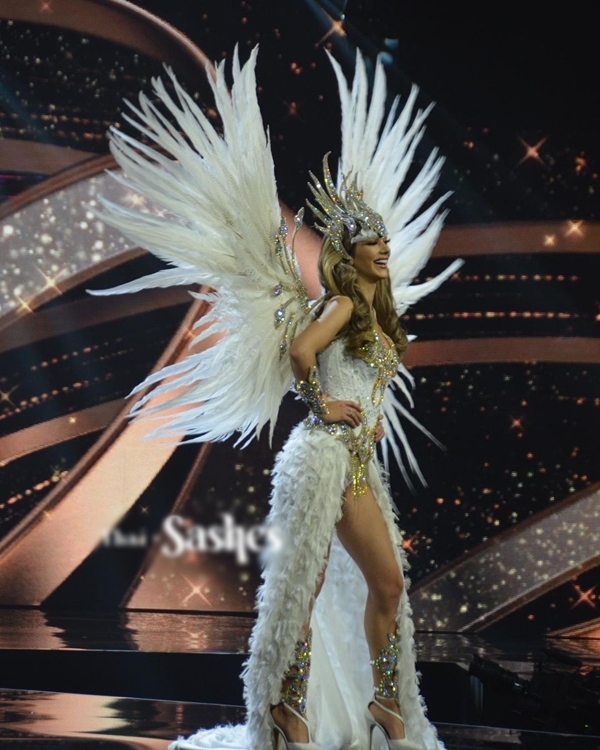 Representative of Argentina - Mariana Varela.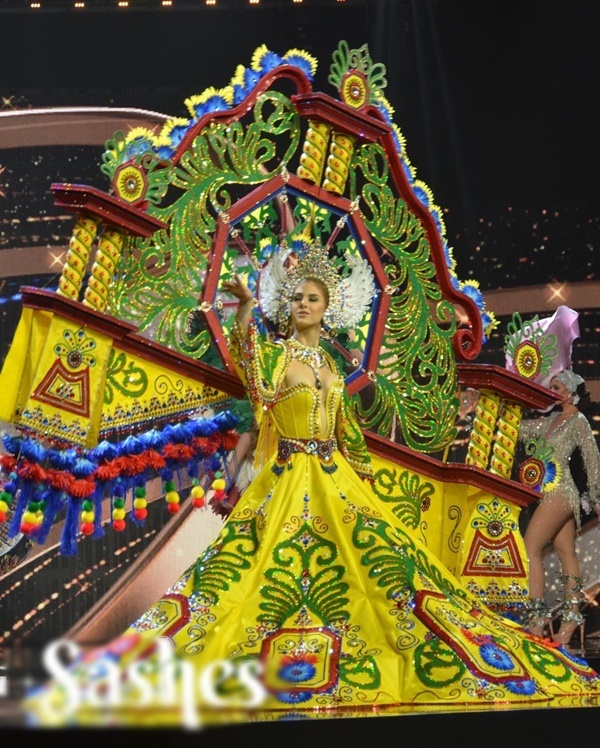 Representative of Guatemala - Ivana Batchelor.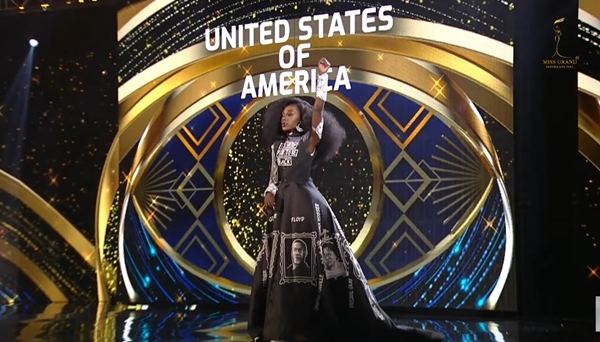 Representative of America - Abena Appiah.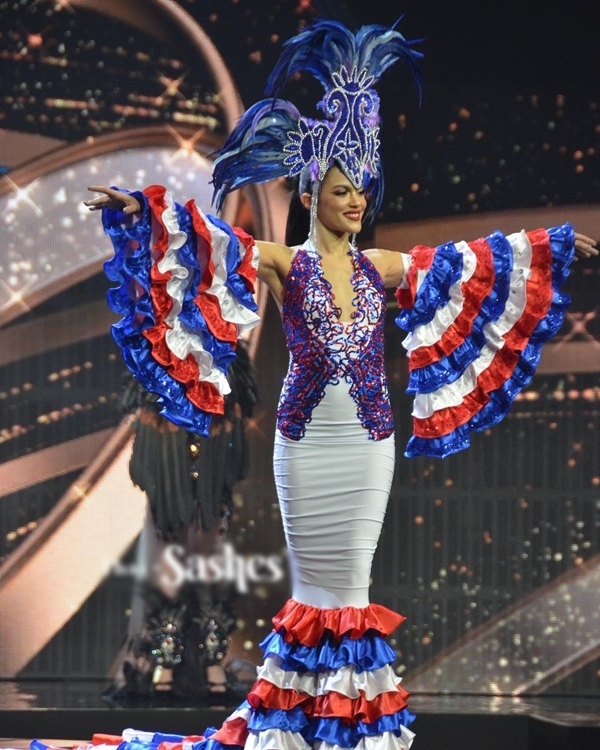 Representative of Cuba - Jennifer Sánchez Aguilar.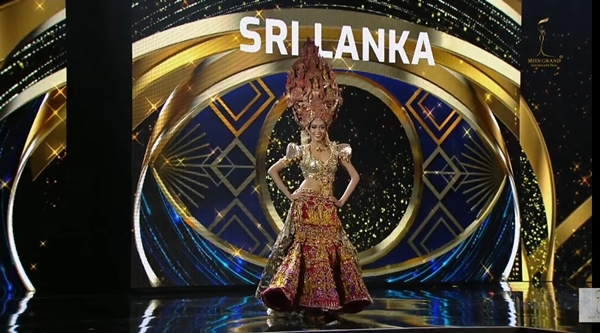 Representative of Sri Lanka - Prathibha Liyaarachchi.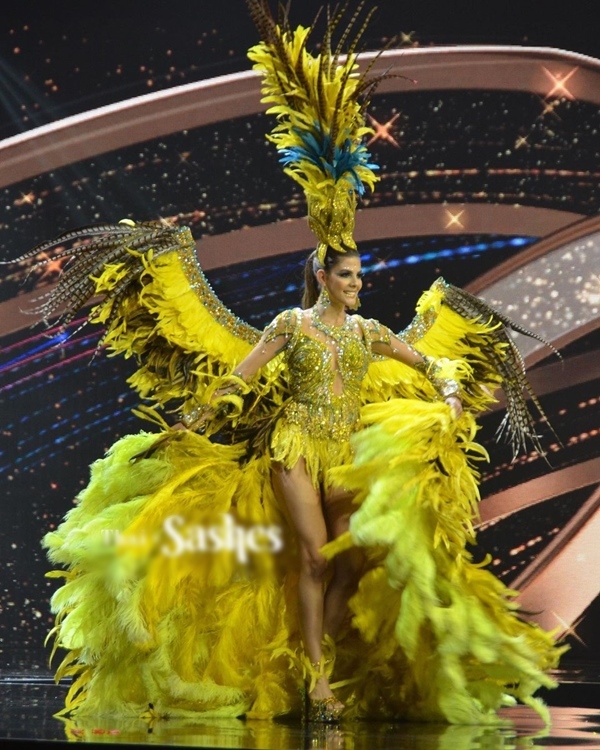 Representative of Colombia - Natalia Manrique Aguilar

Minh Tran

Vietnamese contestant Ngoc Thao entered the top 20 in the swimsuit competition at Miss Grand International 2021 pageant thanks to the audience's votes.