Miss World Facebook page recently posted information about Do Thi Ha, newly-crowned Miss Vietnam 2020 winner, with plenty of fans around the world engaging with the post.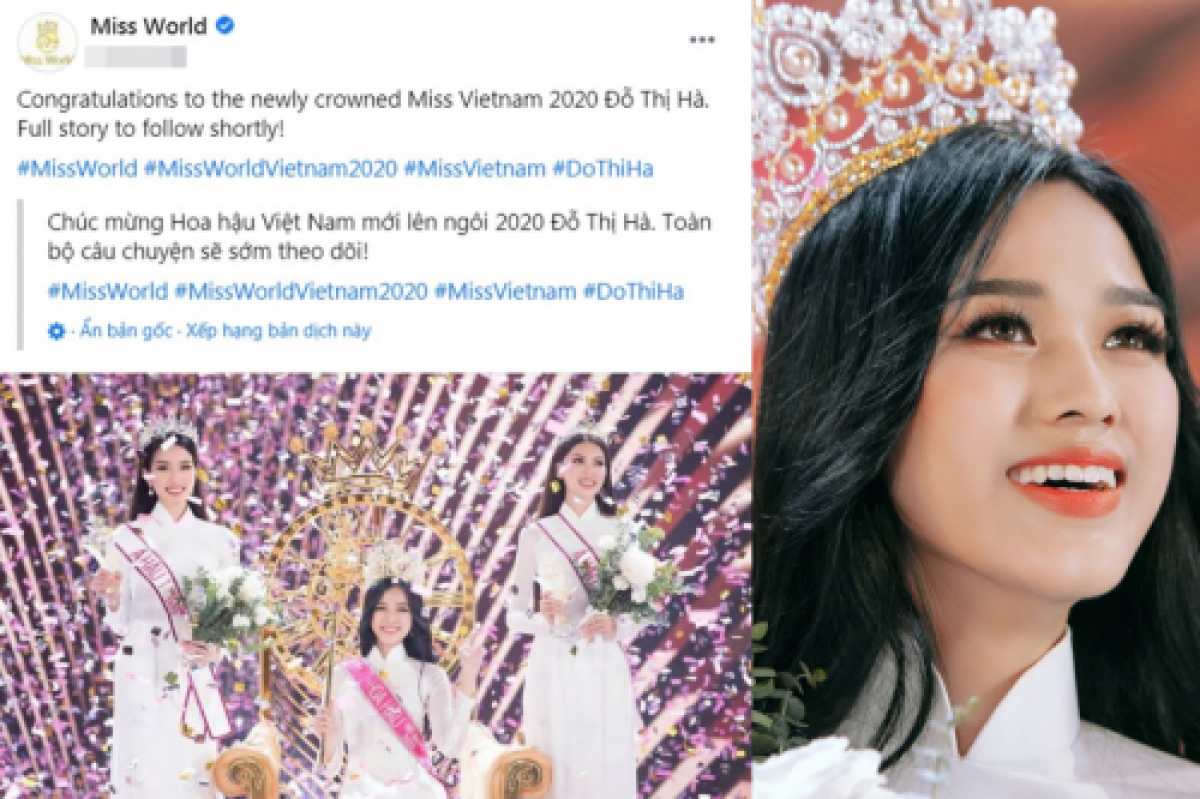 The upload to the social media account of Miss World stated, "Congratulations to the newly crowned Miss Vietnam 2020 Do Thi Ha. Full story to follow shortly!"
Many users responded to the message, expressing their compliments to the Vietnamese beauty queen and adding their expectations that they will be able to watch her perform in the Miss World pageant next year.
With measurements of 80-60-90, Ha, a 1.75m tall student, defeated 34 other contestants to clinch the trophy on the November 20 gala night.
Pham Kim Dung, deputy head of the organising board of the Miss Vietnam 2020 pageant, said Thi Ha will represent Vietnam to compete in the 2021 version of the Miss World pageant, albeit the event is still dependent on the COVID-19 situation globally.
The world pageant is scheduled to take place during the final three months of 2021 following the anticipated release of new vaccines to treat COVID-19, she noted.
The Miss World pageant is widely considered to be the biggest and most prestigious beauty contest in the world, although this year's contest was cancelled due to complicated developments of the COVID-19 pandemic.
At present, Do Thi Ha is making every preparation to compete in the global beauty contest. VOV
Do Thi Ha, a 19-year-old student from the central province of Thanh Hoa, outperformed 34 other contestant to be crowned Miss Vietnam 2020 at the pageant's final held in HCM City on November 20.