A photo of a beautiful young Mong woman wearing the ethnic group's traditional clothing while making food has drawn a lot of attention in the past week.
The photo features Vang Thi Phuong, 23, who lives in Tam Duong District in the northern province of Lai Chau. She was photographed by a tourist nicknamed Quang Victor from Hanoi while baking sweet potatoes in her shop at the Cloud Dragon Bridge Tourism Site near O Quy Ho Pass. It was first posted on the Facebook group PhuotLuon.com, a popular group for domestic travellers.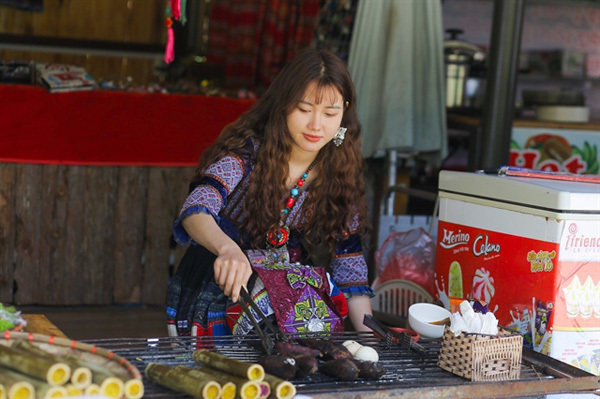 The photo that has drawn so much attention. Photo Quang Victor
Phuong told Việt Nam News that she was surprised to receive so many compliments for her appearance in the photo and friend requests on social networks.
Yet she has also read lots of comments accusing her of wearing traditional clothing to draw attention and others saying someone with her modern haircut couldn't be an ethnic minority.
"Such negative comments make me sad," she said. "I really love my traditional clothes. I often wear them when working at my shop, except on really cold days.
"I think anyone can make up and live up to their nature. I don't think I'm harming or refusing my group's traditional features," she added.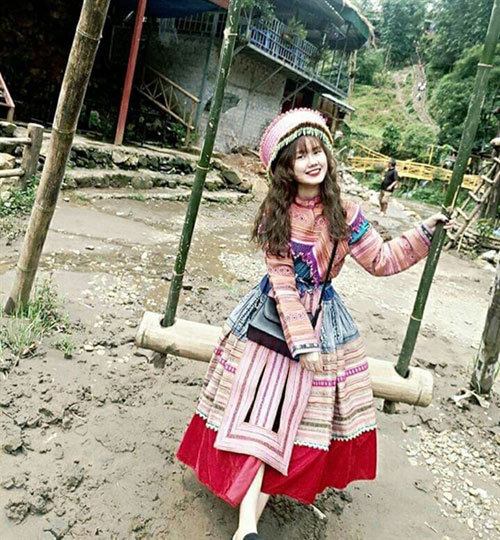 Phuong often wears traditional clothes. Photo courtesy of Vang Thi Phuong
Phuong graduated from the Hanoi College of Technology and Commerce last year, majoring as a tour guide. She returned home and has not applied for any jobs as tourism companies have been seriously affected due to COVID-19. She got a loan from a bank to open a shop offering local food, beverages and delicacies at the tourism site. She also rents clothes for tourists to take photos.
"I think my homeland has diverse tourism potential with many tourism-based community villages, beautiful waterfalls and spectacular routes," she said. "But not many people know about Lai Chau due to poor PR work."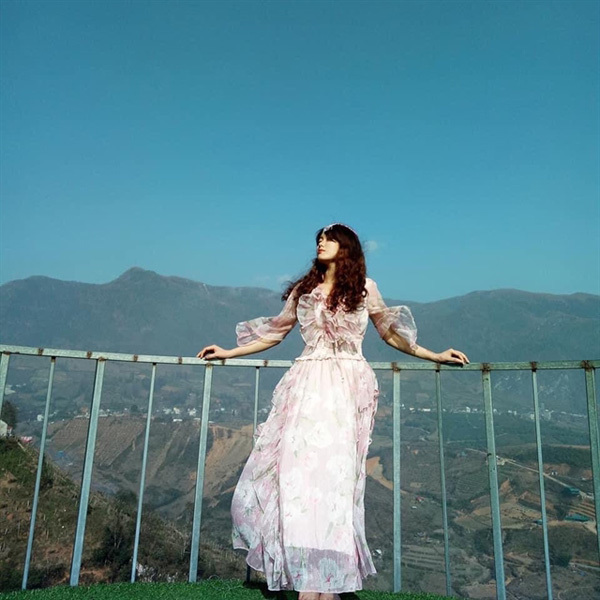 Phuong in a costume she offers for rent at her shop. She poses for a photo at the glass bridge, where she runs her shop. Photo courtesy of Vang Thi Phuong
She said she is just doing her best to run the shop and tell tourists about her homeland as much as possible.
"I hope more and more people will visit Lai Chau as the weather is mild all year round, which is suitable for relaxing tourism," she said.
Her shop's success helps her to pay off the bank interest every month, though it is now temporarily closed to prevent the spread of the pandemic.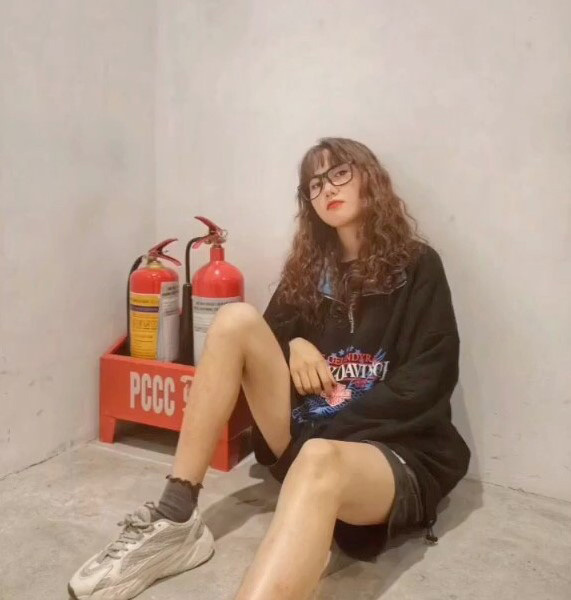 Her modern look. Photo courtesy of Vang Thi Phuong
"I still want to work as a tour guide," she said optimistically. "If the pandemic is under control and my shop runs well, I will continue to follow my interest as a tour guide.
"Whatever I do, I hope to make a small contribution to the development of my homeland," she said.
VNS

Headdresses are considered an indispensable part of the outfits worn by ethnic girls in the country's northwestern mountainous region, highlighting the traditions of the various different ethnic groups that live in the area.

The northwestern mountainous province of Lai Chau is proving a popular destination for tourists seeking adventure amid a stunning landscape with unique cultural characteristics.