The Viet Nam Motor Racing Championship's second stage will be held on May 24-25 in Hanoi.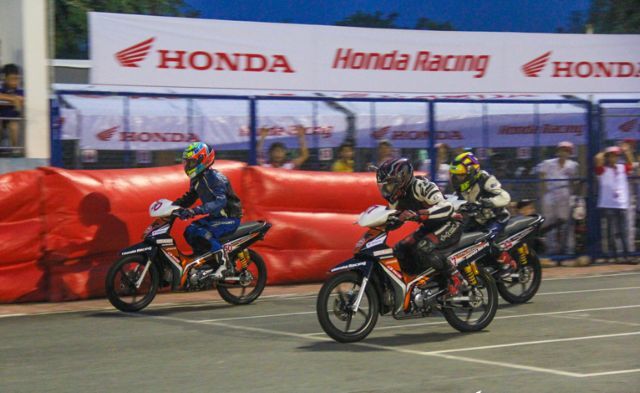 Athletes compete at the stage 1 of the Vietnam Motor Racing Championship in Binh Duong in April. The stage 2 will be held later this month. — Photo otoxemay.vn
The track is set up near the national Mỹ Đình Stadium, close to where the F1 race will be held next year.
Athletes will compete in four categories of 110cc, 125cc, 130cc and 150cc engines.
The 2019 season will have six stages in different destinations.
The first stage was organised on April 21 at the 2K Circuits in Bình Dương Province.
Winners of this stage were Nguyen Duc Thanh (110cc), Nguyen Ngoc Nhan (125cc), Le Trong Vinh (130cc) and Nguyen Anh Tuan (150cc) will join other racers in Hanoi. — VNS