Vietnamese cueist Ngo Dinh Nai was defeated by his teammate Do Nguyen Trung Hau in the qualifying round of Asian Carom Championship one cushion billiards, held yesterday at Nguyen Du Gymnasium, Ho Chi Minh City.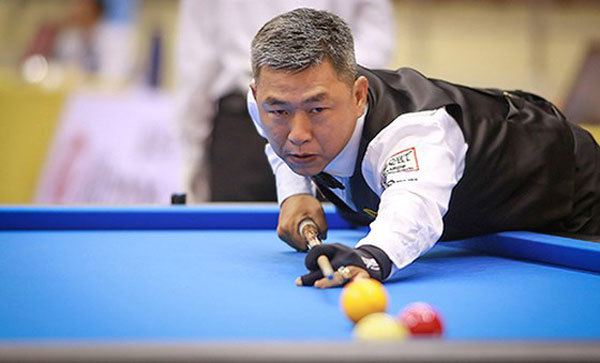 Ma Minh Cam. — Photo sggp.org.vn
The runner-up of the World Cup Carom, also held in Ho Chi Minh City last year, was beaten by Hau 39/40.
Vietnam are also represented by Tran Quyet Chien, sixth in the world rankings, Nguyen Quoc Nguyen, ninth in the world rankings, defending champion of one cushion Ma Minh Cam, 22 in the world ranking, or Duong Anh Vu, 35 in the world ranking are doing their best.
Chien will face Cam in the next qualifying round. The winner will continue to meet either Choi Sung Won, 16 in the world rankings or Kim Haeng Jik, 15 in the rankings, in the quarter-final.
Meanwhile, Nguyen will face South Korean South Korea Cho Jea Ho, ranked three in the world, in the quarter final, a player he has lost to in four previous meetings.
VNS