Fourth seed Ly Hoang Nam won in the second round of the M25 Hong Kong Men's Futures tennis tournament on Wednesday.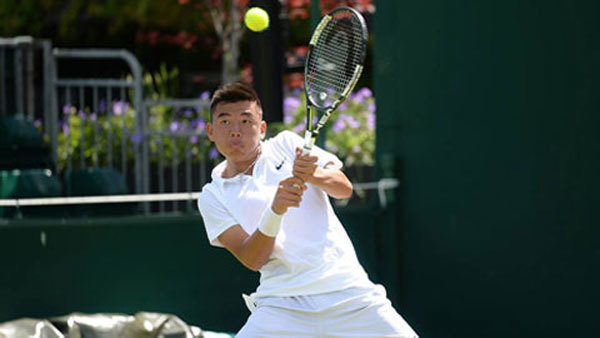 Ly Hoang Nam wins a berth in the quarter-finals of the M25 Hong Kong tennis tournament. Photo bongdaplus.vn
Nam beat Sagadat Ayap of Kazakhstan 6-3, 6-0 in the round of 16.
He will next face Indian Sidharth Rawat, who is seeded No 6, in the quarter-finals.
Rawat defeated qualifier Alexander Crnokrak of Australia 6-4, 6-4 in the last round.
In other matches, No 5 Chun Hsin Tseng of Chinese Taipei won 6-3, 6-2 over Jose Vidal Azorin of Spain.
A match between No 2 Yusuke Takahashi of Japan and American Michael Zhu was interrupted by rain when it was 6-3, 1-4 in favour of the Japanese.
VNS