Ly Hoang Nam of Vietnam won his opening match at the M25 Hong Kong Men's Futures tennis tournament yesterday.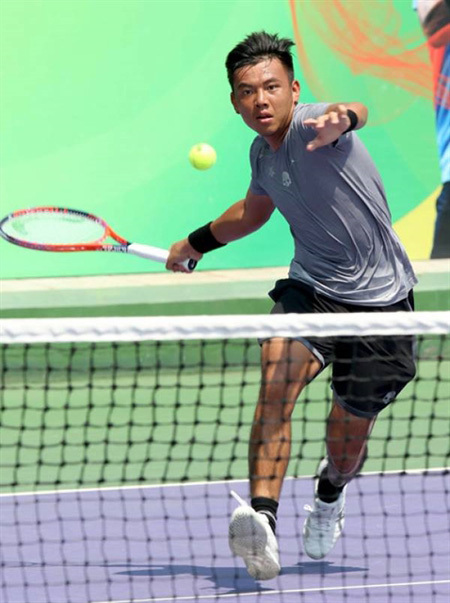 Ly Hoang Nam in his first match at the M25 Hong Kong Men's Futures on June 12. Photo xaluan.com
Nam, who is the fourth seed, defeated Harry Meehan of Great Britain 7-6 (4), 6-3.
He will next face Sagadat Ayap of Kazakhstan who won 6-1, 6-3 over Zhang Zheng Qi Jonathan of the hosts.
In other matches, number two Yusuke Takahashi of Japan won 6-4, 6-3 over Pak Long Yeung of Hong Kong. The number one and three seeds lost in the first round.
Top seed Dayne Kelly of Australia was defeated 4-6, 2-6 by Augustin Velotti of Argentina.
Third seed Blake Ellis, who won a silver with Vietnamese player Nam in the doubles event last week, was beaten in the singles category 6-7 (5), 4-6 by Xin Gao from China.
VNS