A design contest to select the best national costume for Hoang Thuy, the Vietnamese representative at Miss Universe 2019 pageant, to wear has closed with a number of outstanding outfits.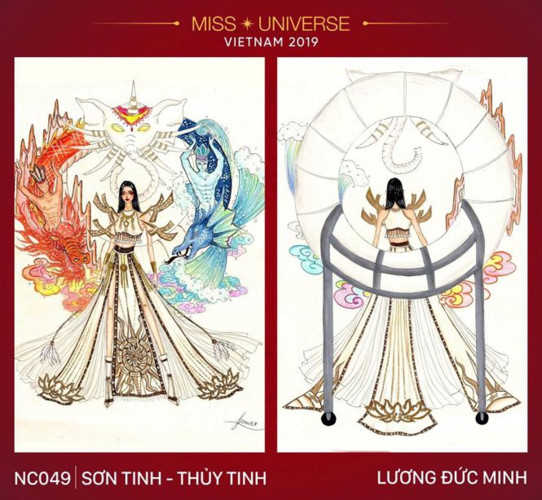 The contest has proved popular among the public and has attracted a wide range of entries. With the design contest being open for over one month, the organisers have received a large number of unique entries. One notable design is "Son Tinh-Thuy Tinh" is which has attracted numerous likes, comments, and votes.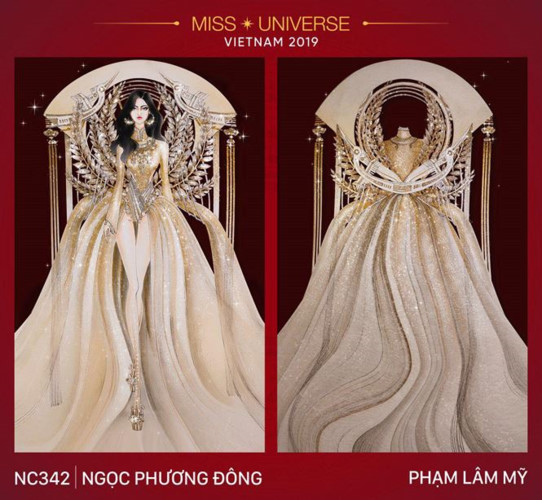 "Ngoc Phuong Dong" is the outfit that has had the biggest impact on Hoang Thuy who wants to try the outfit on providing it advances to the next round.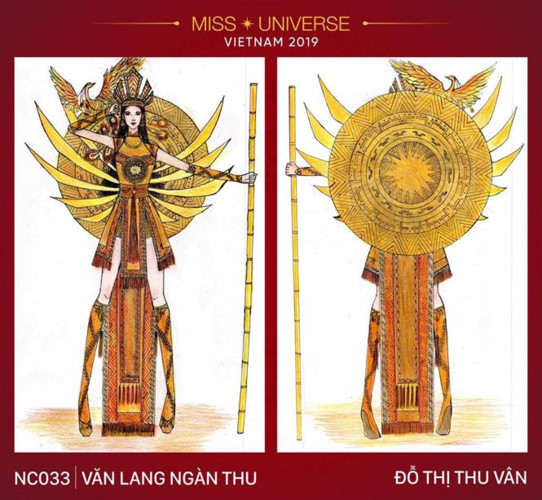 The "Van Lang Ngan Thu" design is one of the leading outfits in terms of votes.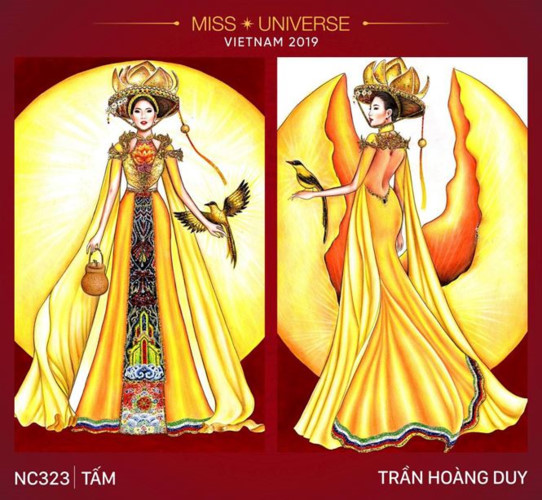 The "Tam" design combines modernity with a classical style.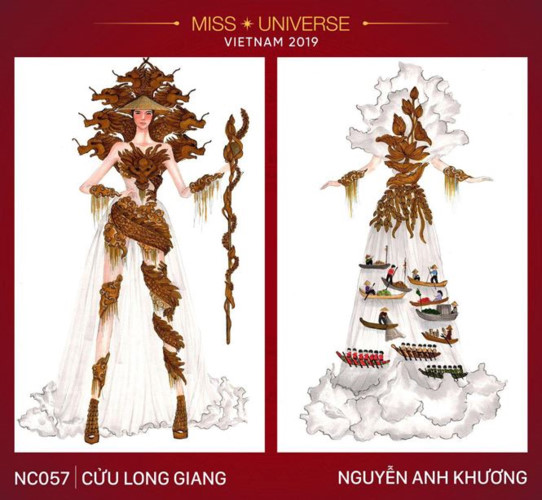 "Cuu Long Giang" has left a positive impression on viewers.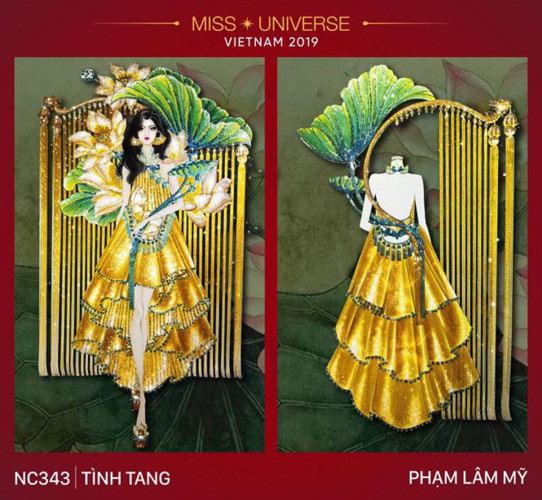 "Tinh Tang" by designer Pham Lam My has proved popular.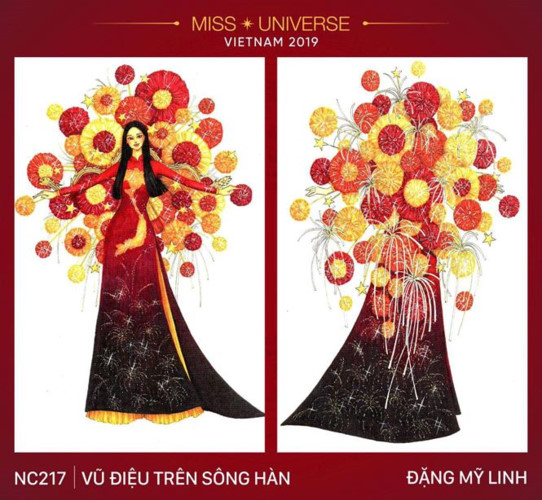 "Vu Dieu Tren Song Han" has been inspired from the lanterns of Hoi An City and the Vietnamese traditional long dress, the Ao Dai.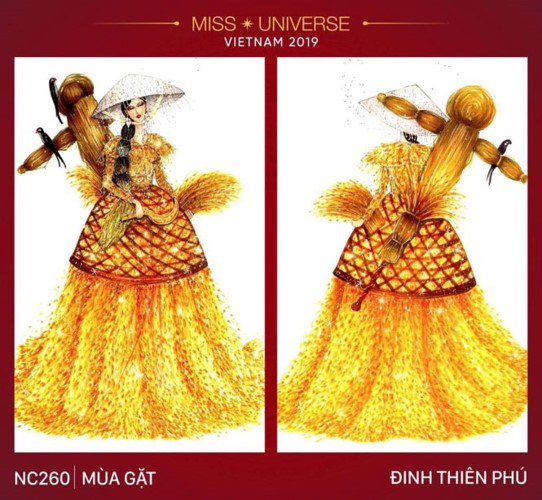 The standout feature of the "Mua Gat" is the yellow colour which represents the harvest.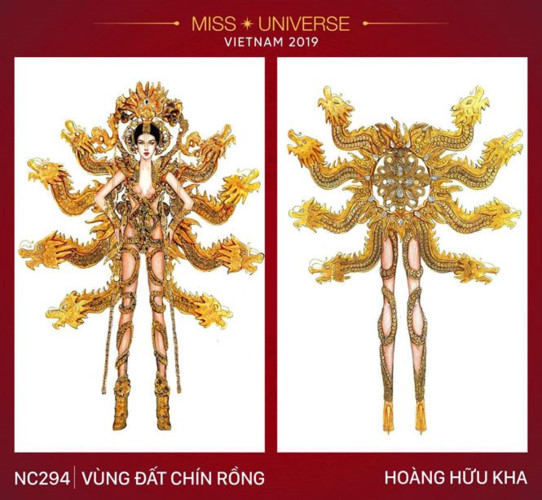 The organisers have received more than 700 entries so far.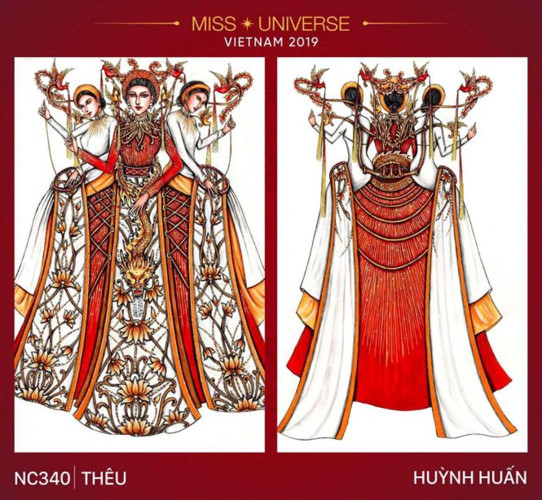 The volume of entries for this year's contest stands at three times higher than during the design contest two years ago. The competition has therefore captured the public's imagination.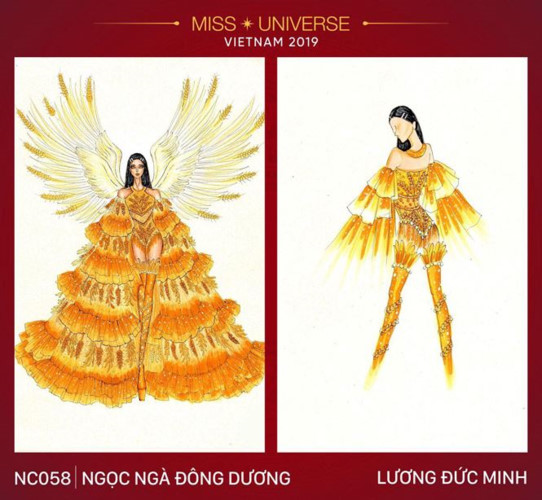 It is hoped that the most impressive outfit will help Hoang Thuy to shine whilst on stage during the Miss Universe pageant which will take place later this year.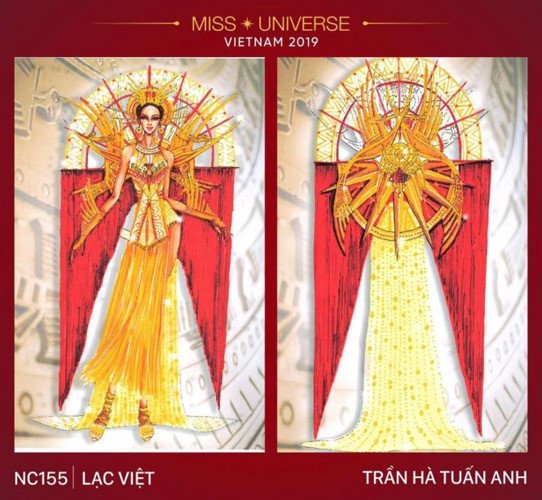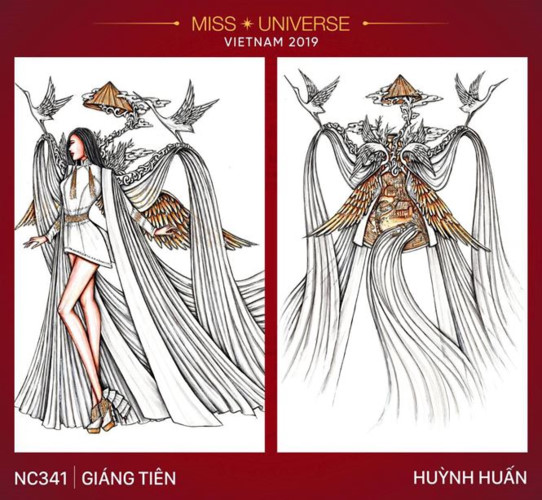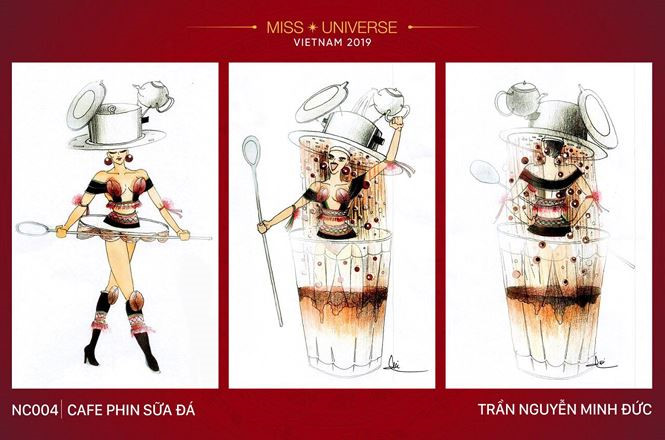 Tien Phong/VOV

A design contest has been launched with the aim of selecting a national costume which the Vietnamese representative at the upcoming Miss Universe 2019 pageant will wear. 

Hoang Thuy, the first runner-up of Miss Universe Vietnam 2017, has been officially chosen to represent Vietnam at the upcoming Miss Universe 2019 beauty pageant.