The annual 2020 Golden Kite awards will be postponed until April due to the Covid-19 outbreak, the organiser, the Vietnam Cinematography Association, has announced.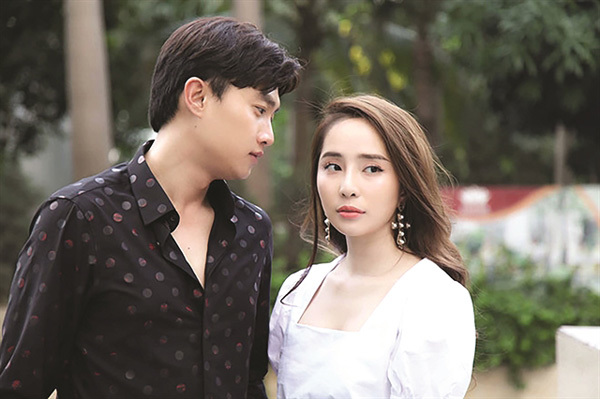 A scene from the 2020 Golden Kite award nominee for Best TV Drama Series, Về Nhà Đi Con (Come Home, My Dear), a production on urban family issues directed by Meritorious Artist Nguyen Danh Dung. — Photo courtesy of the producer
The event was scheduled to begin on March 15.
Six feature films have been nominated for 2019's Best Feature Film.
The biggest competitor is Truyền Thuyết Quán Tiên (The Legend of Quán Tiên), a production about war by film director Dinh Tuan Vu.
The film is about Vietnamese soldiers in the Truong Son Mountain Range during the American war in South Vietnam.
It is based on a short story of the same name by late author Xuan Thieu, winner of the Ho Chi Minh Award 2016 for best works in film, theatre, literature and arts. The award is presented annually by the Government.
The film features three young female volunteers and their efforts during the war to liberate the southern region and reunify the country. Patriotism, bravery, honour and love are highlighted.
Director Vu and his staff travelled to many places, meeting and interviewing dozens of soldiers, historians and war researchers before filming. They also researched documents and books on the war.
"I wanted to help younger generations learn more about the country's history through my film," said the 31-year-old.
The film's producer, Nguyen Thi Hong Ngat, owner of HongNgat Film, invited veterans to help young actors complete their role.
"We hope the film is a gift to Vietnamese soldiers who devoted their life to the country's independence," she said.
Other outstanding nominee for Golden Lotus awards is Giã Từ Cô Đơn (Goodbye Loneliness), a production by Meritorious Artist and director Le Cung Bac.
The film tells theme of love and social conflicts.
The four remaining films for the awards all revolve around urban youth.
The organiser received 12 TV drama series, including most-viewed productions Về Nhà Đi Con (Come Home, My Dear) and Tiếng Sét Trong Mưa (Thunder).
The 85-part Về Nhà Đi Con is about urban family issues, portraying the life of a widower and his three daughters.
Love, friendship, honesty and betrayal are highlighted.
This year, the Golden Kite ceremony will present awards in the categories of movies, short films, cartoons, scientific films and documentaries.
The organiser received entries produced by leading State-owned and private film studios, such as HCM City Television Film Studio, Giải Phóng (Liberated) Film Company and Vietnam People Army Film Studio.
They will present top awards for Best Feature Films, Best TV Drama Series, Best Film Director, Best TV Show Director, Best Actor and Actress for film and TV show.
The awards ceremony is part of the association's cultural and screening activities to celebrate its 50th birthday anniversary. — VNS
Sixteen feature films have been nominated for the annual 2019 Golden Lotus awards festival organised by the Ministry of Culture, Sports and Tourism in Ba Ria - Vung Tau Province.  

Chàng Vợ Của Em (My Mr Wife), a movie on struggle of woman in modern society, won the two top prizes at the annual 2018 Golden Kite awards given by the Việt Nam Cinema Association in HCM City last night.