Doctor Nguyen Duc Loc, head of the Social Life Research Institute, has recently launched a new project entitled 'Museum-Book' to promote museum activities.
Hoi An opens traditional medicine museum
Vietnamese museums to be open for free on Int'l Museum Day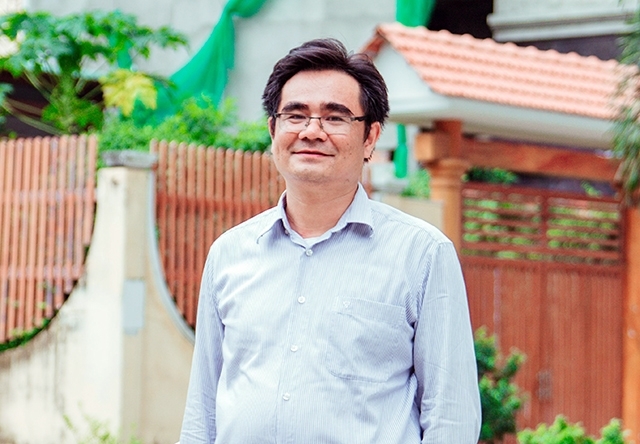 Doctor Nguyen Duc Loc, head of the Social Life Research Institute.
Reporter Thanh Vinh from People's Weekend interviews Loc about his new project.
Could you tell us more about the 'Museum-Book' project?
Over nine years ago, we launched the 'Museum of Social Memories' project. My colleagues and I try to keep it going because it is a social commitment.
We met experts from Nottingham University with a proposal to cooperate in implementing the 'Museum-Book' project.
The project has received attention and support from the domestic community, as well as from foreign experts from the United Kingdom and Malaysia. They are committed to supporting us.
In addition to introducing museums in HCM City, the project also includes stories about the artifacts, heritage and community.
We aim to publish bilingual Vietnamese-English versions for people to buy as gifts or display in their home. It is expected that we will launch the first four editions this September. Each edition is over 150 pages.
What does the project include?
We recently had a meeting with relevant agencies to launch the project.
Museums, like the Viet Nam Museum of History, store national treasures but few people are aware of them.
With this project, we hope to tell international visitors and Vietnamese students the stories behind the artifacts, motivating them to visit the museum and learn more.
From the data already available, we will write stories for domestic and foreign tourists.
How will the project impact the community?
The museum is a place to store the history of a nation and a community.
It is also a place for students and visitors to learn about the past. New exhibits not only display artefacts but also involve interactions with visitors.
I think the museum has to know how to renovate itself. It is important to tell stories associated with artefacts in the museum.
We want to provide a book with stories about the artefacts to museum visitors who will read and learn more about them.
In addition, the museum is also attached to heritage and tourism. Foreign tourists often go to museums to learn about the history of the land they are visiting.
What do you expect to achieve?
We hope to contribute to gradual change. Museums themselves are in need of change. It is necessary to have many models and solutions to do this.
In my opinion, HCM City must become a Heritage City. In fact, this city is already a city of heritage but its potential is being wasted.
When we spoke with some leaders, we agreed that there has never been the concept of a City of Heritage in the city's documents.
We can look over and study the Malaysian city of Penang. Obviously, in terms of heritage resources, the city is far behind some cities in Vietnam but it is still a Heritage City.
In HCM City, some historic sites have been replaced with trade centres and modern buildings. Do you think that preserving heritage in the context of economic development is a problem?
A community is no longer valid if it loses its collective memory. For example, Ba Son relic site has lost all traces and is now a commercial centre.
If history attached to the land disappears, the next generation will no longer know about it. Even if they read the history books, it is hard to connect with the past.
There are many ways to develop. It is important how we make a choice.
It is impossible to say which one is more valuable between a five-storey building and an ancient house.
It is necessary to answer the question of what is the development for. Economic development causes more pollution, affecting people's health. Is that the kind of development we want?
VNS