A new TV series titled Nhà Trọ Balanha (Homestay Balanha), depicting the dreams and failures of youngsters, will be broadcast by Vietnam Television.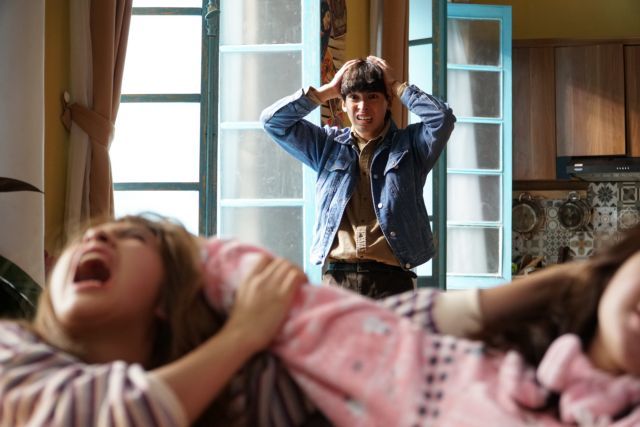 A scene from the TV series Nhà Trọ Balanha (Homestay Balanha), a remake of popular Korean drama Welcome to Waikiki. — Photo courtesy of VFC
New graduates Lâm, Bách and Nhân wanted to make something special. They established a homestay called Balanha, eager to earn money.
The business is not as easy as they hoped. They soon fall into debt and have to help support a single mother and her baby, Lâm's unemployed sister and the mean ex-girlfriend of Lâm.
"This usually happens among young people: start-ups, rebellion, love, friendship, confusion in front of life's crossroads and how they grow up," said Đỗ Thanh Hải, director of the Việt Nam Television Film Centre (VFC).
"With funny and emotional story-telling, the film honours the dreams, optimism and strong will of young people."
Directed by Khải Anh, the TV series will air from March 19 on VTV3. Director Anh is well-known for his role in previous TV series such as Người Phán Xử (The Arbitrator), Ngày Ấy Mình Đã Yêu (The Day We Loved) and Mê Cung (The Labyrinth).

The TV series will star talented faces of Vietnamese cinema, including Trần Nghĩa who left a strong impression after her main role in Mắt Biếc (Blue Eyes) directed by Victor Vũ.
The show is a remake of the famous Korean drama Welcome to Waikiki produced by JTBC Television. — VNS

In the TV show "Last Week Tonight" by John Oliver (HBO) March 1, the American host constantly praised a Vietnamese song on how to fight covid-19.  

Vietnamese television series are flourishing on the small screen, with Về Nhà Đi Con (Come Home, My Dear), Quỳnh Búp Bê (Quỳnh the Doll) and Cả Một Đời Ân Oán (Life of Love and Feud) all huge hits.