Next Media have successfully purchased the broadcasting rights for two of the national team's away fixtures in the World Cup 2022 qualification campaign.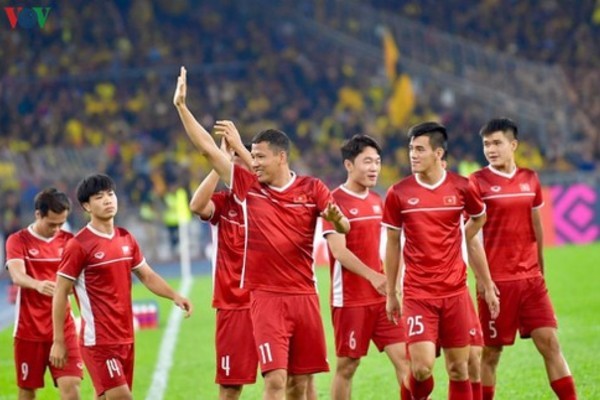 Vietnamese national team
These matches include fixtures against Malaysia on March 31, 2020, and the UAE on June 9, 2020.
Previously, Next Media had also won the rights to broadcast Vietnam's away ties against Thailand on September 5 and Indonesia on October 15.
In addition to this, the Vietnam Football Federation also signed a deal to transfer the broadcasting rights of the Vietnamese national team's four home games during the World Cup 2022 qualification campaign. These include home matches against Malaysia on October 10, the UAE on November 13, Thailand on November 19, and Indonesia on June 4, 2020.
According to Next Media, all of the national team's fixtures will be broadcasted live on VTC1.
Furthermore, Next Media have also agreed to share the rights with other local broadcasters to show the matches, including Nhan Dan Television, VTVCab 16, Bong da TV, K+ PM, and HTV.
Ticket prices for Vietnam-UAE U22s friendly set at VND100,000-300,000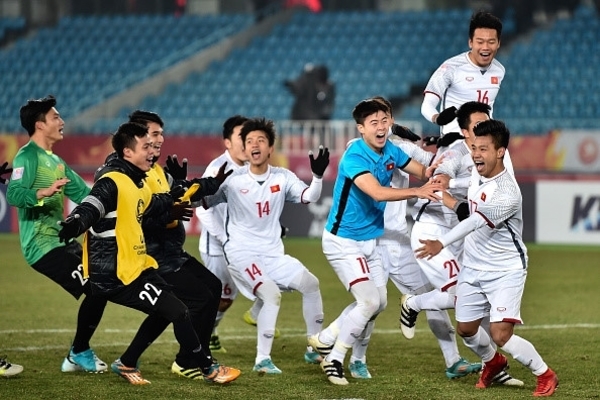 Vietnam U22s during a training session.
It will cost from VND100,000 (US$4.3) to VND300,000 (US$12.9) for a seat at Ho Chi Minh City's Thong Nhat Stadium for the U22 friendly match between Vietnam and the United Arab Emirates (UAE) on October 13, according to the Vietnam Football Federation (VFF).
The VFF has recently announced its plan to distribute the tickets for the upcoming Vietnam-UAE friendly game.
Accordingly, ticket prices will be listed in three categories, including VND100,000, VND200,000 (US$8.6) and VND300,000 and will be sold online through the VinID app and directly at ticket booths.
Ticket sales on the VinID app begin from 10am on October 2 and end at 5pm on October 6 or immediately after the tickets sell out. Each fan is only allowed to buy a maximum of four tickets.
The tickets will be distributed to the buyers from October 9 till the end of October 11. After the stipulated time, the organising committee will deliver the remaining tickets to customers at Thong Nhat Stadium on October 12 only (between 8.30am and 4pm).
Fans can also choose to get their tickets directly at the ticket booths at No. 115 Pasteur in Ward 6, District 3, HCM City (9am-5pm on October 7-11), and at Thong Nhat Stadium (9am-5pm on October 12-13).
The friendly match between Vietnam U22s and UAE U22s is scheduled to take place at Thong Nhat Stadium at 6pm on October 13. The clash is part of the Vietnamese squad's preparations for the upcoming 30th Southeast Asian (SEA) Games in the Philippines later this year. VOV/Nhan Dan