The newly opened Ngoc Linh Ginseng Museum in HCM City boasts over 400 varieties of the healing plant called a national treasure.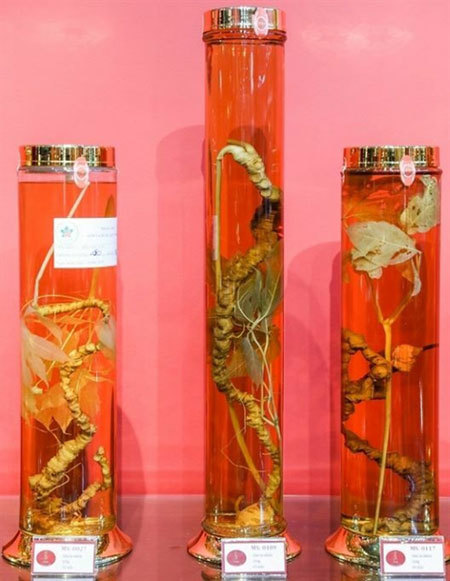 A 250sq.m museum includes displays, pictures and a national map depicting the distribution of varieties of Ngoc Linh ginseng. VNA/VNS Photo
The museum opened in early December at No. 374 Nguyen Son Street in Tan Phu District. It includes a display of Ngọc Linh ginseng tubers that are worth billions of Vietnamese dong.
Nguyen Tan Viet, museum director, said that Ngoc Linh ginseng, which has medicinal properties, reflects the history and culture of Vietnam.
"Having researched for years, I had a strong desire to build a museum so that others could appreciate and learn more about this precious ginseng species," Viet said.
The museum is open to the public daily except Tuesday. – VNS

A group of men neatly wrapped themselves in three layers of clothing in the middle of a summer night in July, quietly chatting. They each had a cup of hot tea.

Ho Quang Buu, Chairman of Nam Tra My District in Quang Nam Province, has confirmed that they have enough Ngoc Linh ginseng seedlings for the monthly market.