Vietnamese pop star Noo Phuoc Thinh will perform at the V.Heartbeat Live that will take place in Seoul on November 16.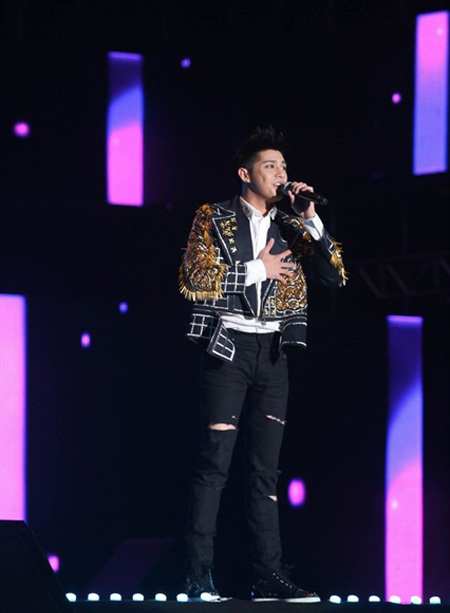 Vietnamese pop star Noo Phuoc Thinh will perform in Seoul, Korea on November 16. — Photo nld.com.vn
On his return to South Korea, Thinh revealed that he will perform a brand-new song live for the first time. A team of over 20 people will accompany the singer of Mãi Mãi Bên Nhau (Together Forever).
Recently, Naver.com has published a list of renowned artists that will participate in the upcoming concert, among whom Thịnh is introduced as a star from Vietnam. He will share the stage with popular South Korean bands like Monsta X, ITZY and Stray Kids.
The concert will be broadcast live via V.LIVE channel as well as other popular TV channels like MBC MUSIC or MBC every1.
In 2016, the Vietnamese singer attended the Asia Song Festival and performed I Don't Believe In You with rapper BASICK, which was nominated as one of the top five most impressive performances at the festival.
V.Heartbeat Live will be organised in Gocheok Sky Dome with a capacity of 25,000 seats. Noo Phuoc Thinh will be the first Vietnamese singer to perform on such grand stage in South Korea. VNS