An old apartment building famous for cafes and shops in HCM City's District 1 has been featured in National Geographic UK.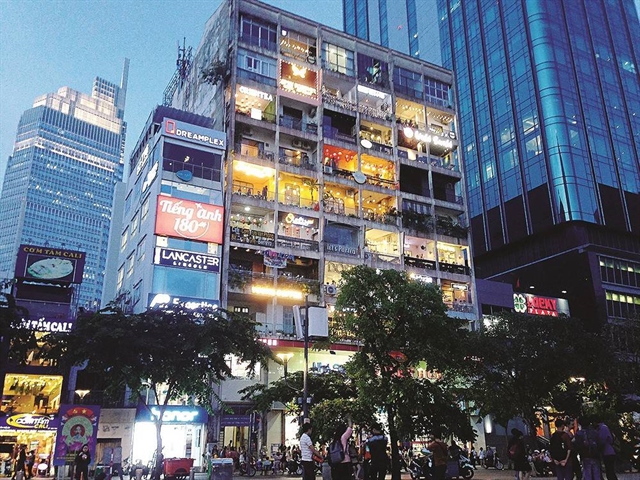 The apartment building full of shops and cafesin HCM City's District 1 has been featured inNational Geographic UK.VNA/VNS Photo
Located at 42 Nguyen Hue Street, the building is an appealing photo hotspot for both young people and tourists in the southern metropolis.
The building was originally an apartment block before tenants began renting out rooms to coffee shops and other businesses.
There are currently over 30 businesses inside the building, offering plenty of wonderful spots to watch the vibrant urban scenery on Nguyen Hue Pedestrian Street, especially at night.
A photo of the café apartment building was posted on the verified Facebook page of the National Geographic UK, the UK edition of the National Geographic Society.
The photo has received a high rate of interaction on National Geographic UK's Facebook page. – VNS

Here is a list of coffee shops which are ideal destinations for young people to hang out.