Parasite will hit cinemas in Vietnam once again after dominating this year's Oscars, winning the Best Picture award, becoming the first ever non-English-language film to scoop the movie industry's biggest prize.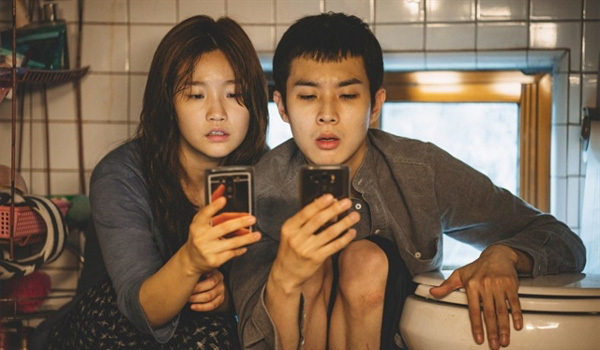 A scene in the film Parasite, directed by Bong Joon Ho. — Photo courtesy of CJ HK Entertainment
Cinema lovers nationwide will have a chance to see the film distributed by CJ HK Entertainment from February 17. It also helps people who have watched the film before understand the metaphors and messages of the film, according to a press release from the distributor.
Director Bong Joon Ho's Parasite won Best Picture, Director, International Feature Film and Writing (Original Screenplay) making it the pride of the South Korean and Asian film industry.
It is the first non-English language film to win best picture in the Academy's 92-year-old history.
In the first screenings in June, last year, Parasite drew VND65 billion (US$2.7 million) becoming the Korean film with the biggest proceeds in Vietnamese markets.
Actors return home
Actors and actresses of Parasite have returned home to a hero's welcome after the film's historic wins at the 92nd Academy Awards.
The cast of the Oscar's best picture winner – Song Kang-ho, Lee Sun-kyun, Choi Woo-shik, Cho Yeo-jeong, Jang Hye-jin, Park So-dam and Park Myung-hoon – were greeted by dozens of reporters, photographers and fans at Incheon International Airport early in the morning.
Producer Kwak Sin-ae, screenwriter Han Jin-won, production designer Lee Ha-jun and film editor Yang Jin-mo also received a warm welcome. Director Bong Joon-ho is expected to return home next week.
Parasite has already earned $35.5 million in North America, with distributor Neon reportedly planning to expand the market to more than 2,000 screens from the current 1,060.
Back home in South Korea, a new black-and-white version of Parasite is set to be released at the end of this month. — VNS/YONGHAP

South Korean social satire "Parasite" won the Oscar for best picture on Sunday, making history as the first film not in the English language to win the movie industry's highest honor.  

"We should all really break out all the soju and makgeolli to celebrate with Bong," said one.