Park Hang-seo has called up 27 players to prepare for the 2022 World Cup qualifier match between Vietnam and the UAE and Thailand next month.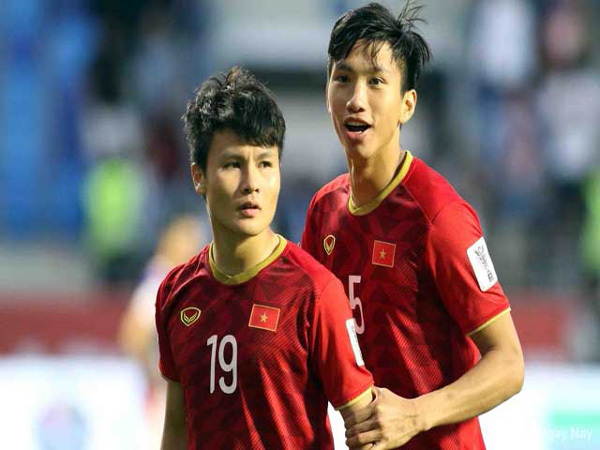 Midfielder Nguyen Quang Hai and defender Doan Van Hau are called to the national team for 2022 World Cup qualifying matches next month. Photo 24h.com.vn
The squad includes familiar faces who competed in the Malaysia and Indonesia games earlier this month such as goalkeeper Dang Van Lam (Muangthong United), defender Doan Van Hau (Heerenveen SC), midfielder Nguyen Quang Hai (Hanoi FC) and striker Nguyen Cong Phuong (Sint Truidense).
This time, the South Korean coach has selected two newcomers: defender Le Van Dai (Thanh Hoa) and forward Ngan Van Dai (Hanoi FC).
Ha Minh Tuan (Quang Nam) and Ngo Hoang Thinh (HCM City), who both failed to make the last squad because of injuries, are back in the list.
The players will start training on October 29 in Hanoi.
The list will be shortened to 23 ahead of the match against the UAE on November 14.
Vietnam will host Thailand on home turf on November 19. VNS