South Korean Coach Park Hang Seo said that he will renew his contract with the Vietnam Football Federation (VFF).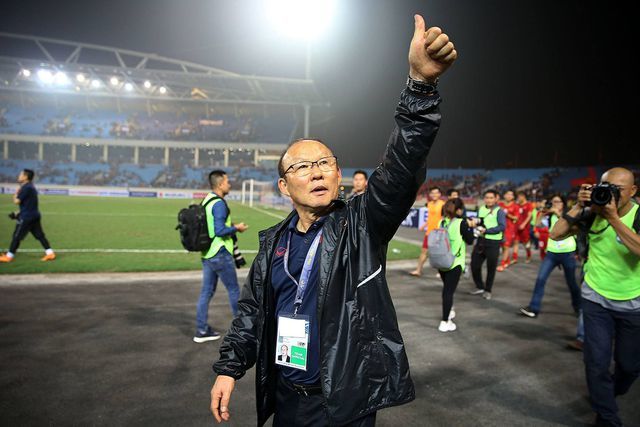 Coach Park Hang Seo
"I've been warmly welcomed by Vietnamese fans, so I think that I need to respond to their support," Park said.
The coach revealed that he had authorised his representative to renew his contract with VFF.
The current contract between Park and VFF will expire in January 2020.
From now to the year-end, he will train the Vietnamese national team to compete in the qualifying stages of the 2022 World Cup scheduled to take place in September, October and November, along with the SEA Games 30 in December.
The VFF disclosed that they will start negotiations with Park on contract renewal three months before the current deal expires.
However, South Korean media said that Vietnam should speed up the process as Thailand, Malaysia and Indonesia are already interested in the South Korean coach.
According to South Korea's Star News, Vietnam's defeat of Thailand was partially due to the coach's success.
The national team has seen distinct progress since Park Hang Seo was appointed head coach. Dtinews