Peruvian band Apu Inka have been booked in to play a show in the capital city of Hanoi, with the city's Youth Theatre to be the venue for the event on August 5.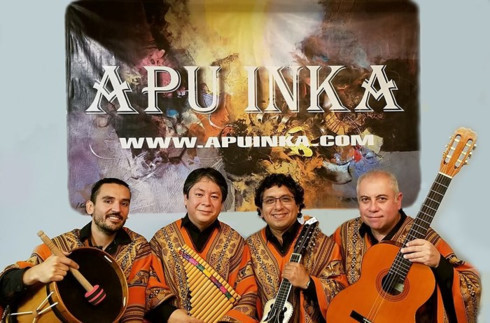 Peruvian band Apu Inka
The show, co-organised by the Ministry of Culture, Sports and Tourism and the Peruvian Embassy in Vietnam, aims to celebrate the 25th anniversary of diplomatic ties between Vietnam and Peru.
Through the music show, audiences will have the opportunity to enjoy a harmonious combination of both traditional and modern melodies, in addition to gaining a better understanding of Peruvian folk music.
Apu Inka are a popular band in the genre of Latin American folk music and strive to keep alive the pure essence of the sound's origins.
They do this by performing on musical instruments from the Andes such as the quenas, zamponas, charango, and indigenous percussion.