An exhibition in Hanoi is portraying the life of northern Vietnamese through black-and-white photos.
More than 100 photos taken by Mầu Hoàng Thiết from 1954-1975 are on display at the exhibition The Rear of the Battle in the 20th Century, which opened yesterday.
Through the photos, visitors can see the simple life of the northern people who worked to support soldiers on the southern battlefield during the war against the US.
"Northern people, especially women, worked hard to support the fight on the southern battlefield, contributing to the victory and liberation in 1975," said Thiết.
"Today I still remember the cruel war and haunting moments I experienced during the wartime," he said.
"However, there are some peaceful moments, cultural activities, the ordinary life of the northern region that haven't been reflected regularly on the mass media."
He gave some examples such as young people participating to the Việt Dã marathon organised by Tiền Phong (Vanguard) newspaper in 1966, volunteers cleaning Hoàn Kiếm Lake in 1966 and the friendship of Vietnamese people and foreigners at the World Youth Federation of Democratic Youth Conference held in Cuba in 1978.
Thiết worked for more than 50 years as a photographer and was one of the founders of the Việt Nam Association of Photographic Artists in 1965. He receive the State Award in 2017 for a collection of five photos depicting the life behind the battle.
"The exhibition helps people, especially young people, understand more about the hardship that people experienced during the wartime," said Đặng Thanh Tùng, head of the State Records and Archives Department.
"The photos reflect the north as a firm backup for the south during the American war.
"We also respect the value of archives in general and photos in particular in recording the history. These photos are a precious source of documents to record the process of building and protecting the country."
The exhibition will run until April 15 at the Vietnamese Women's Musuem, 36 Lý Thường Kiệt Street, Hà Nội.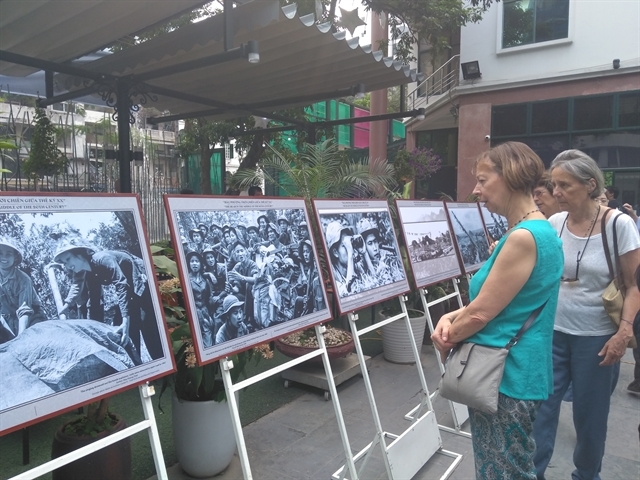 The exhibition attracts foreigners who want to learn about Vietnamese history.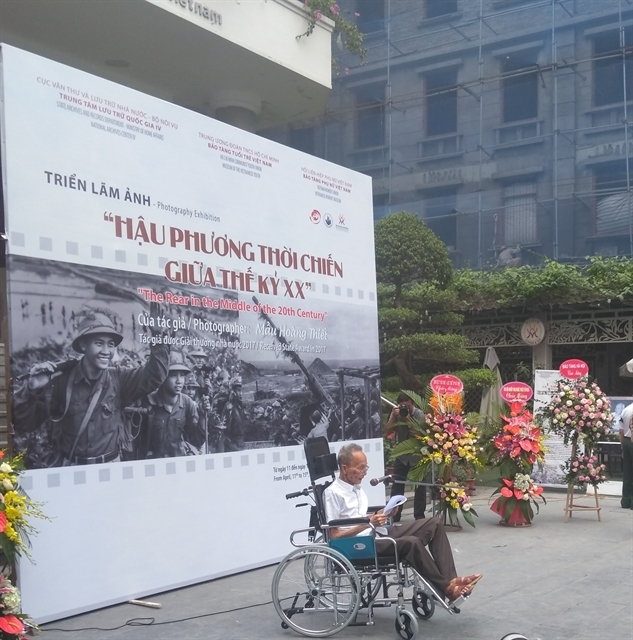 Photographer Mầu Hoàng Thiết speaks at the opening ceremony.

Harvesting corn from fields near Red River in 1967. — Photo Mầu Hoàng Thiết.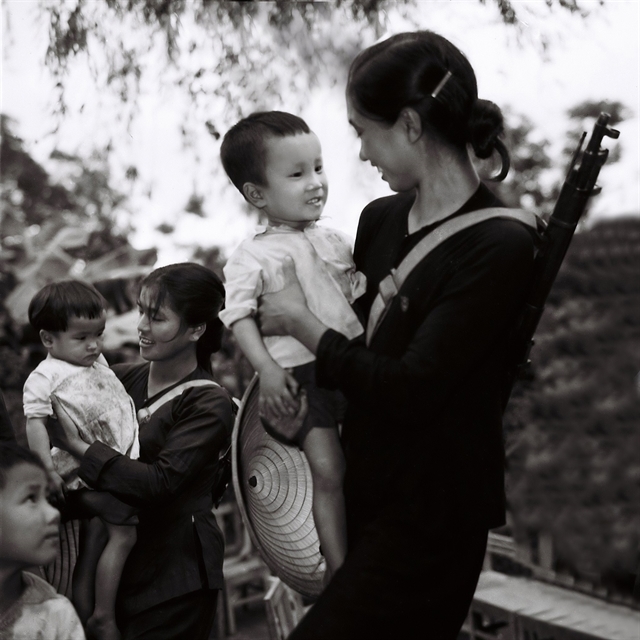 Children are picked up at kindergartens in Hải Dương in 1967. — Photo Mầu Hoàng Thiết.
VNS