Vietnamese popular comedian Hoai Linh has been criticised by the public after he called for donations for flood victims last October but failed to transfer the donations.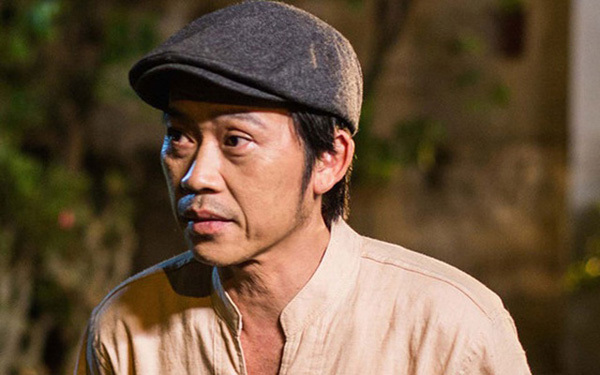 Comedian Hoai Linh.
During the devastating disaster in the central region in October 2020, many artists including Hoai Linh called on the public to join them to help local residents.

The 52-year-old artist posted a status on his Facebook fan page on October 29, 2020 to call on people to join him by sending money to his bank account to support people in the central region. Then on November 11, he announced that he had received VND13,417,197,865 (USD583,356) and would stop receiving more donations to this fund.

However, after that Hoai Linh never mentioned the fund and how he had used it for the flood victims until a local businesswoman recently raised a question about it while having a dispute with him online.

The question then became a hot topic among the public and finally Hoai Linh sent a clip to some newspapers on May 24 to explain the issue.

In the clip, the artist said that he had not been able to bring the donations to the flood victims due to the continuous Covid-19 pandemic developments.

"I am a public figure so I have to strictly follow Covid-19 prevention measures," he explained. "I intended to make a report about the fund after giving the donations to the flood victims, but now I have received many questions about it and I need to explain."

According to the artist, he had planned to make a trip to bring the donations to flood victims in early February, 2021 and then had to delay until mid-May due to a Covid-19 outbreak. But then he could not make it in May due to another virus outbreak.

"I had used some of the fund to support some cases, and now the total money left in the fund including deposit interest is VND13,770,205,833 (USD598,704)," Linh said in the clip, adding that he hopes that the pandemic would be brought under control soon so that he can complete his work."

Many members of the public, including self-proclaimed fans, seemed not pleased with the explanations from the artist. Criticisms targeting Hoai Linh have been shared and spread on lots of newspapers and internet forums.

"He should not have blamed Covid-19," one person commented on an internet forum about the topic. "We had a lot of time travelling freely when the pandemic was brought under control in our country. Many donors, individuals and organisations had visited the flood victims during that time. And he also went to lots of shows and participated in some other charity trips organised by some companies."

Many others said that Linh lacked responsibility after setting up the charity fund.

"The flooded victims needed urgent support as they lost everything," they wrote in many comments in a newspaper. "But Linh has kept the donations for over half a year now and no one knows when he will send it. He should not have called for the fund if he did not have time for it."

Some others criticised the artist for not being transparent when running the fund.

"He should have informed the donors quickly and in detail on how he had used the fund," they wrote. "But he kept silent until being asked about it. It was not fair with the donors who trusted him."

Speaking about the case, Lawyer Quach Thanh Luc from Hanoi Bar Association said that artist Hoai Linh and the donors do not have agreements on the donations so Hoai Linh can send the donations within one year according to the law.

Hoai Linh is a popular Vietnamese comedian with millions of followers on social networks. He used to work in the US among the Vietnamese community before returning to Vietnam in 2007.
Dtinews