The public's favourite national costumes have been revealed and will be in contention for Hoang Thuy to wear as Vietnam's representative at the upcoming Miss Universe 2019 pageant.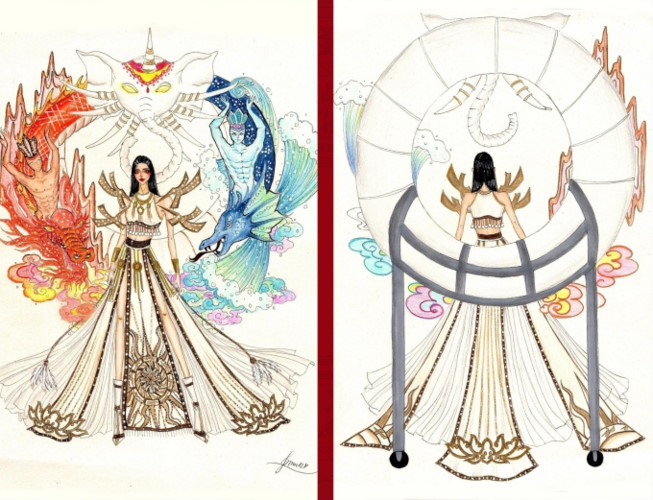 The vote on the best national costume is set to close on June 30. The Top 15 will include the five most popular outfits and an additional 10 entries as chosen by the judge. An outfit themed "Son Tinh-Thuy Tinh" by designer Luong Duc Minh received a total of 110,000 likes and currently leads the voting.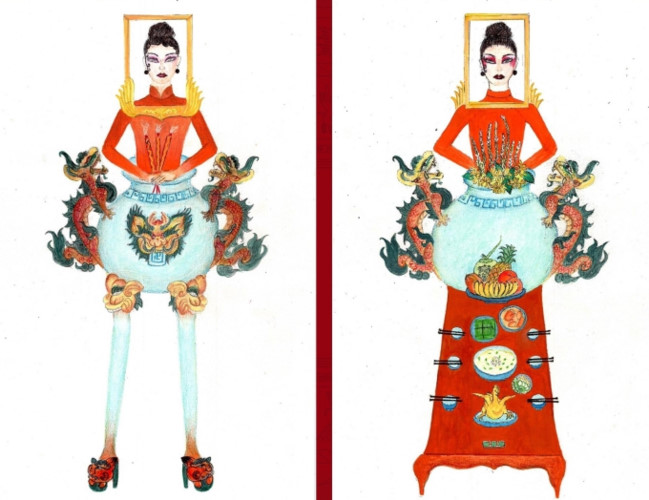 Ranked second is "Ban Tho" which has attracting 101,000 likes.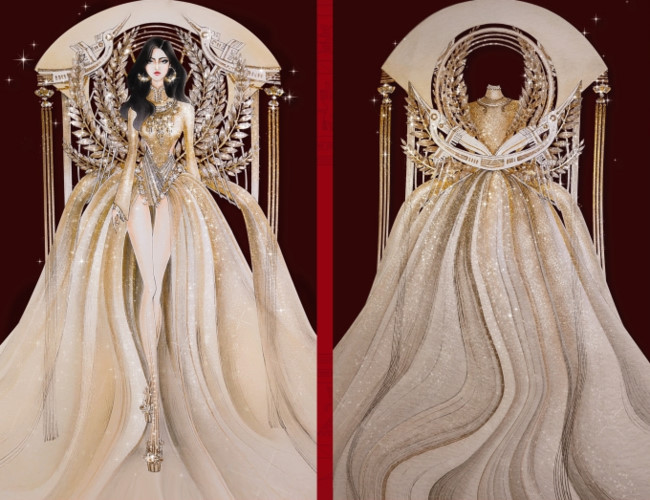 The outfit which has made the biggest impact on Hoang Thuy is titled "Ngoc Phuong Dong" by designer Pham Lam My. The Miss Universe contestant wants to try out the outfit providing it makes it to the next round. The costume is currently ranked among the Top 5.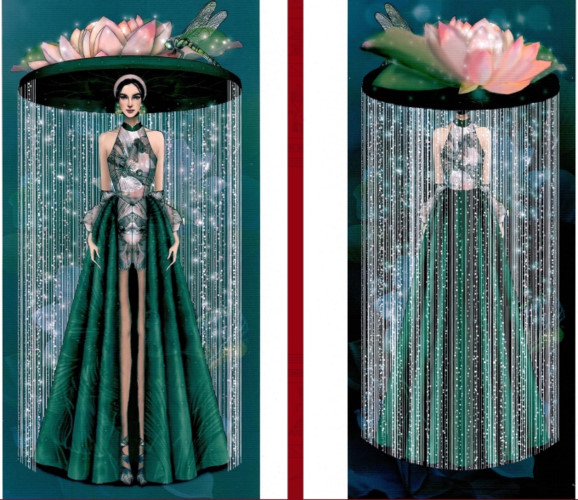 "Hoa Sen" by designer Vu Huong Giang has rapidly climbed into the fourth position, despite it only making it into the design contest last week.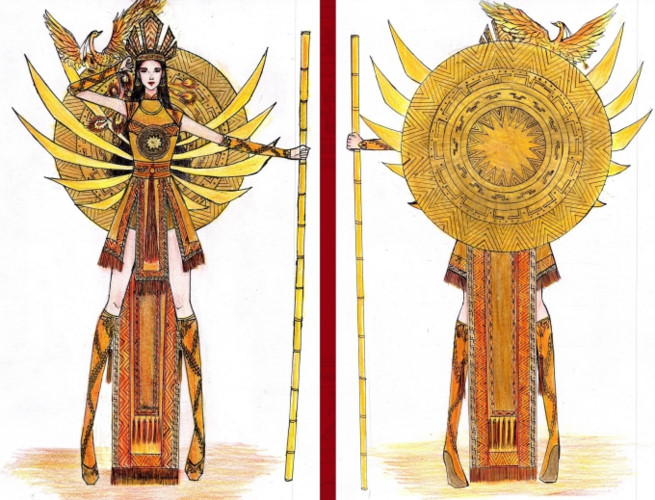 "Van Lang Ngan Thu" by designer Do Thi Thu Van is precariously ranked in fifth place.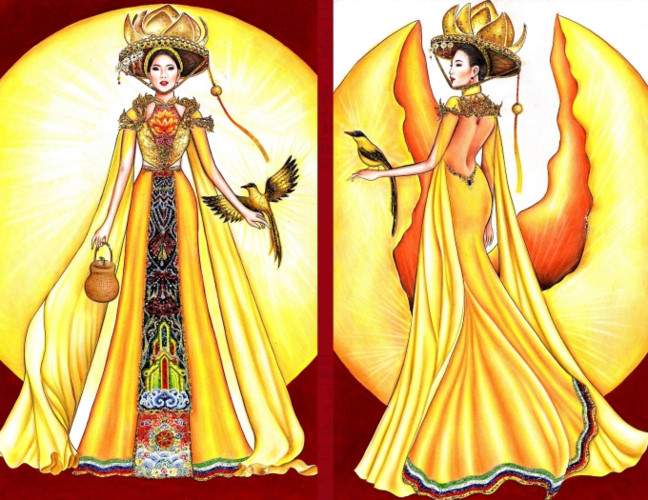 Other designs include "Tam", "Cuu Long Giang", "Mua Tay Bac", "Sac Co", and "Tinh Tang" which are among the favourite outfits as voted on by the public.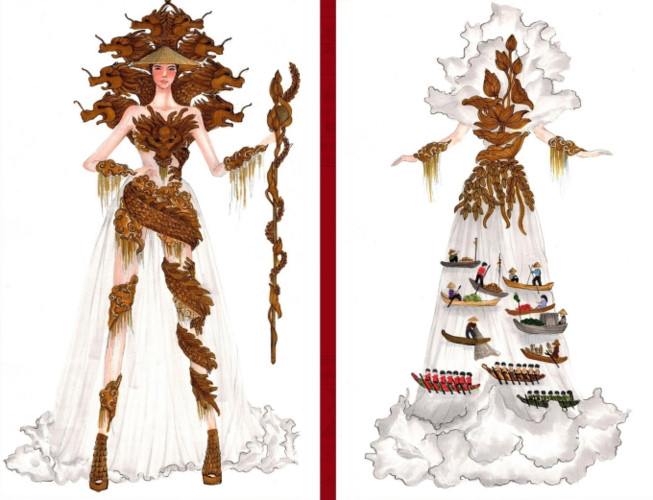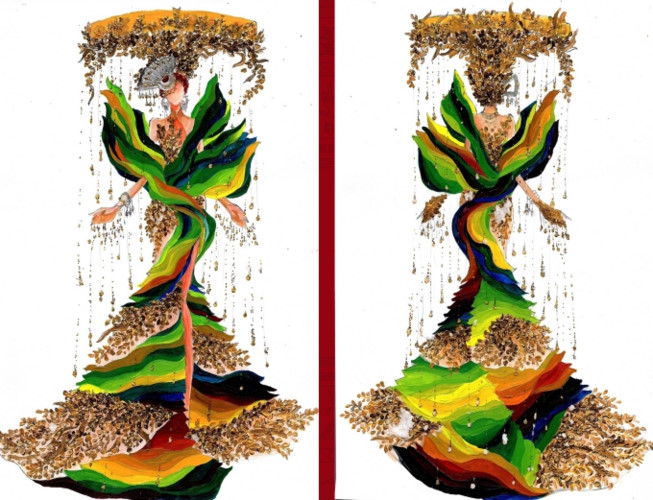 The Top 15 outfits will be announced in early July. Following the announcement, the designers will present to the judges.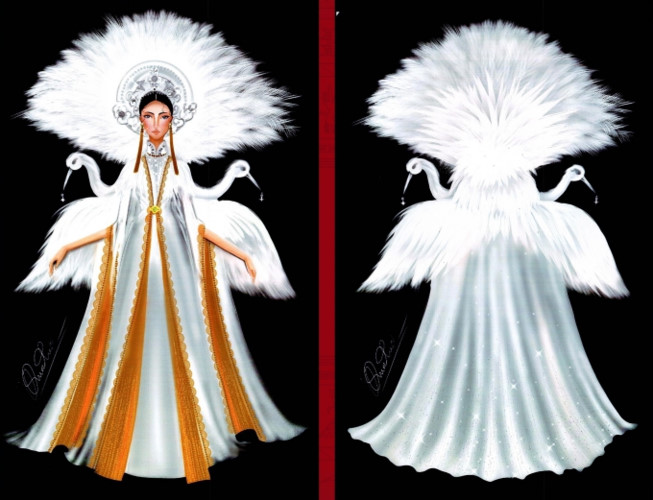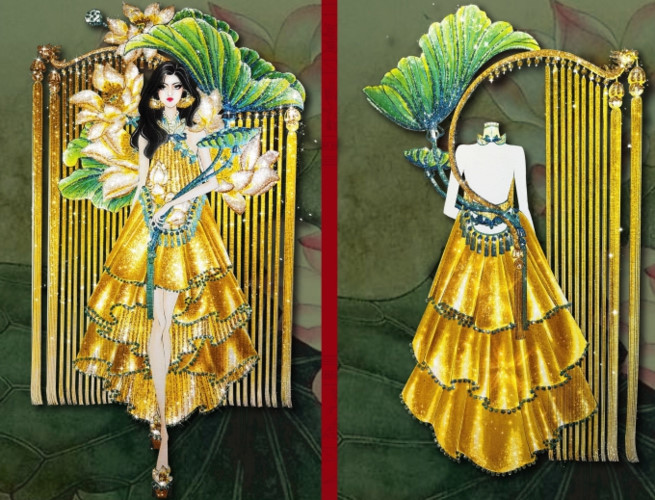 Only the Top 5 will be worn by Hoang Thuy ahead of her decision. Once decided, the Vietnamese girl will wear the outfit at the Miss Universe 2019 pageant later this year.
VOV