Since childhood is often the best time in people's lives, playing and learning are very important. Choosing a suitable broadcast media programme for children is also important, as the number of entertainment channels is increasing significantly.
David Roberts, founder of the famous animation Badanamu, speaks on how he developed his characters and his advice on how to choose the best media channels for children.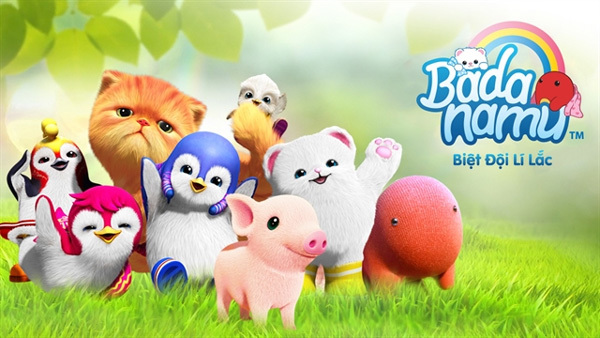 Badanamu characters
 
Badanamu is an educational product for children ages 0 to 8 and is known in many countries, with more than 1.9 billion views on Youtube. As the founder of Badanamu, would you please tell me more about that? What inspired you to create these characters?
Badanamu started with an idea to change the world of early learning. The way young children learn is very fascinating. At an early age, emotional engagement is key to adding discovery and curiosity to children's education. We create characters that children love, and we believe, that through our characters, young learners can deeply engage with our educational content.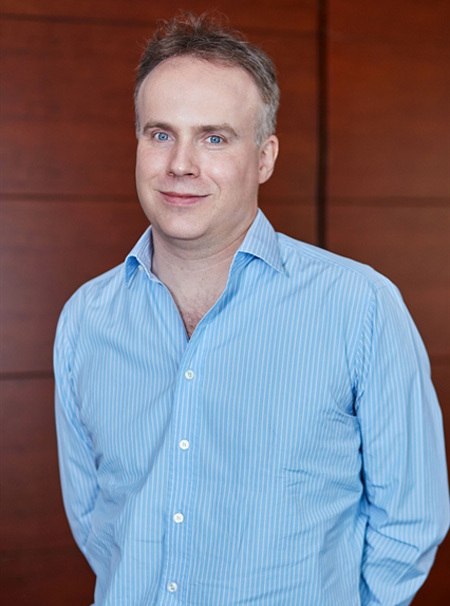 David Roberts

At preschool and primary school, children have up to six hours in class, while the rest of their time is at home with parents and grandparents. Therefore, learn-and-play is very important.
I realized that essential preschool skills were needed after spending years observing how my nephews grew and learned. Whether at home or at school, as long as children are emotionally engaged with a character from books or TV, they are learning new things in many ways.
Launched in 2011, Badanamu is Calm Island's education brand for children ages 0 to 8.
Badanamu is present in more than 30 countries: England, France, the US, South Korea, Singapore, China, Egypt, and others. Badanamu also owns over 200 song videos with more than 1.8 billion views on YouTube.
Why is Badanamu a favourite programme that attracts children and even adults?
What sets Badanamu apart from other children's animation series is that our core value is education. Kindness, respect, empathy, and friendship are just a few of the lessons we promote at Badanamu. Children fall in love with our characters and parents can trust that our programmes are entirely educational and teach lessons that they care about.
Our main characters include Bada, a determined and energetic leader, and his friends. Jess, Curly and Pogo are three fun yet adorable penguin siblings; Mimi is a kooky, creative princess; and Abby is a brainy white owl. The characters bring parents and grandparents closer to children, encourage them to develop communication skills, build healthy habits, and develop creative and emotional intelligence.
The catchy melodies combined with vibrant images and fun choreography have a gradual yet effective way of teaching children about the world around them. It lets them learn about colours, math, animals, and weather, as well as beautiful emotions and healthy habits. For example, "Three Little Kittens" teaches children to wash their hands before eating. "Feel So Fresh" shows them that fruits and vegetables are important for their health.
HTV3 DreamsTV has recently unveiled a new localised version of the renowned Badanamu music series, titled "Badanamu – Biệt Đội Lí Lắc". Would you please talk about this co-operation, and why you decided to bring the programme to Vietnam? Is there any difference between the original Badanamu and Badanamu in Vietnam? What is your assessment of the quality of the localised version on HTV3 Dreams TV?
By introducing "Badanamu – Biệt Đội Lí Lắc", we are able to bring localised, emotionally engaging content to the Vietnamese market.
With our educational content and advanced technology, Calm Island aims to transform early education across the globe. The demand for high-quality education continues to flourish in all parts of the world, and together with HTV3 Dreams TV, we hope to strengthen early childhood education throughout Vietnam.
Although the language is different, the localised version of Badanamu on HTV3 DreamsTV, like the original, encompasses our core value, education. When we bring Badanamu to new markets, we take extra measures to ensure that the localised content delivers the same educational messages that we promote across the globe.
Children's songs not only help kids but also entertain and educate. What is the importance of music and dance programmes to the development of children of kindergarten age? How can music and dance develop children's intelligence?
Studies from the National Association for the Education of Young Children (NAEYC) have shown that integrating music and dance with core subjects helps young children across all other subject areas.
Further studies from the Brain & Creativity Institute state that not only does music and dance increase natural desire for active learning through the various senses, but it also has been shown to accelerate brain development in areas responsible for language development.

How important are preschool skills, and what should parents do to help children develop essential preschool skills?
Preschool skills are not only essential to prepare young learners for primary school but also to build the foundation for lifelong learning skills such as creativity, communication, and problem-solving.
Preschool skills such as listening, social and problem-solving skills can easily be fostered at home through reading bedtime stories, playing games with other children in the home or through playdates, and integrating what they're learning in preschool in the home.

Nowadays, there are many programmes on media and YouTube for children. What is your advice for parents who want to choose suitable programmes for their children?
I recommend taking time to research available programmes before showing them to your child. There are many children's programmes, but not every programme has support from a team of childhood-development experts with an in-depth understanding of how young children learn.
It is also important for parents to choose a programme that teaches the values they want to instil in their children. While watching a programme, kids should be able to learn not only basic educational skills but also begin to develop basic social skills. This helps build the confidence needed for a child's future success. VNS