After Vietnam's legendary Pho Thin Lo Duc proved popular among customers in Tokyo, Japan, Banh Mi Phuong Hoi An (Ms Phuong Baguette in Hoi An) recently debuted in Seoul, South Korea. 
Dao Duc Loc, who designed the interior for the Bánh Mì Phượng Baguette shop in Seoul, speaks with Bui Quynh Hoa about his passion for Vietnamese cuisine and his desire to take Vietnamese specialities worldwide.
Hanoians find pride in promoting Vietnamese food
Vietnamese girl aspires to promote Vietnamese cuisines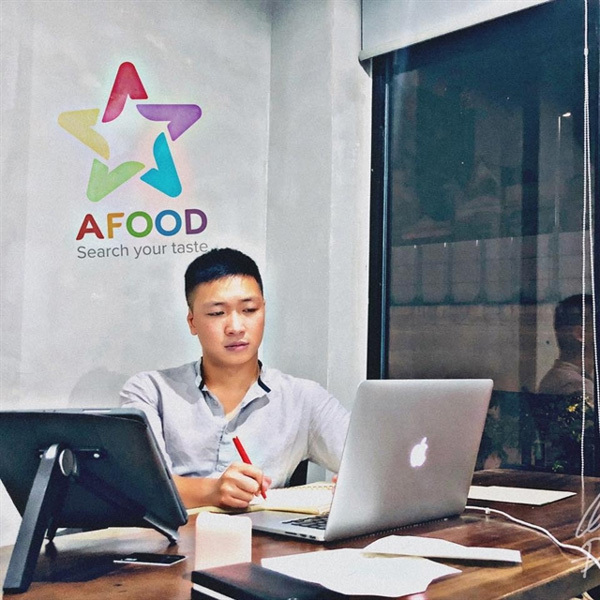 PASSION FOR FOOD: Dao Duc Loc, founder of the AFOOD Ltd Co.

Can you tell us a bit about yourself?
I'm the founder and director of the AFOOD Ltd Co, specialising in design, setup, operation and marketing in the food and beverage field in Vietnam.
I love Vietnamese culture, so I decided to devote myself to promoting Vietnamese cuisine.
My target is to set up new models in the field. I dream about telling stories about our country's cuisine culture to friends worldwide.
Where does your passion stem from?
I was born in Hai Phong. In 2012, at age 18, I came to Hanoi to work at small coffee shops.
Gaining some skills and experiences, I worked for larger branches (including Cộng Coffee Việt Nam, Cộng Coffee International, Twitter Beans Coffee, Koibento, Ramencado, and Duha) at different positions as manager, operation manager, art director and consultant/concept creator.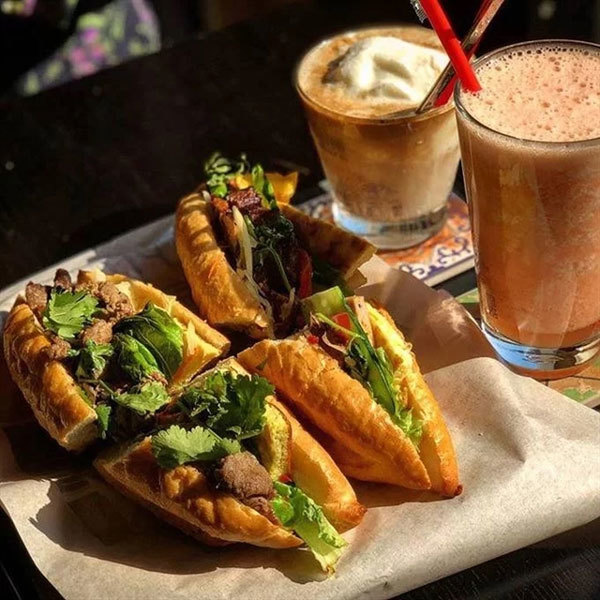 FULL OF PRAISE: Ms Phượng's bread in Hoi An was named the best in the world by late chef Anthony Bourdain.

Why did you choose the Phượng Baguette shop in Hoi An as your first project in taking Vietnamese cuisine overseas?
In my opinion, our country's specialties are diverse and delicious.
Ms Phượng's baguette shop in Hoi An is famous among tourists for its hot and crunchy bread, delicious meat and pate and their own sauce. The mixture between meat filling and green vegetables makes a loaf of bread more appetising.
The shop has got lots of compliments from customers and tourist from all over the world, as well as reviews in numerous foreign travel magazines, newspapers and websites.
Late chef Anthony Bourdain, who ate bún chả (fresh rice vermicelli with grilled pork and aromatic herbs) with US President Barack Obama in Hanoi in 2016 also named Ms Phượng's bread as one of the best in the world.
On a visit to Hoi An, my Korean friends fell in love with bread here, and the local culture. They asked me how they could bring the typical yellow walls, decorative lanterns, paper flowers and especially Ms Phượng's bread to their country. Being Vietnamese, I was very proud of that and decided to devote myself to bringing Vietnamese culture to their country. Now, Ms Phượng baguette shop in Seoul has attracted many Korean tourists who wish to sample Hoi An bread and take pictures.
Following the success of Hanoi's Phở Thìn Lò Đúc in Tokyo, Ms Phượng baguettes have drawn the attention of local diners. Could you tell us more about the shop?
The Ms Phượng baguette shop is a big success for me as well as my Korean partners.
After opening in May, lots of locals learned about the shop. Vietnamese people living and studying there also warmly welcomed the store. Along with enjoying the Vietnamese specialty, they also wanted to take pictures to check in and post on their Facebook page.
My concept for the shop is providing a nostalgic feeling for customers. I want to show them gorgeous Hoi An with yellow walls, geometric tiles and a decorative xích lô (cyclo) in front. I want them to feel Vietnamese culture every time they come to the shop to enjoy the delicious bread and listen to Vietnamese music.
Korean architects and cultural experts have also praised the location. They consider it special not only for the food but also its culture.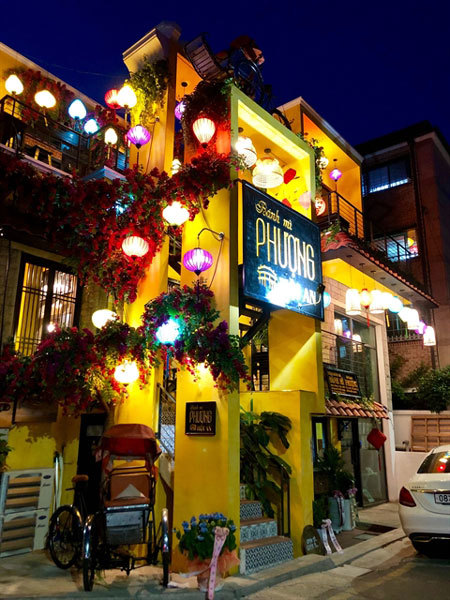 TOP SPOT: Ms Phượng Baguette shop in Seoul from outside. Photos courtesy of Dao Duc Loc

Many foreign travel magazines and websites have praised Ms Phượng's bread as one of the best in the world. How do you feel about this?
I'm so proud.
I feel so excited when visitors come to the shop and are introduced to our culture and cuisine.
Where is Vietnam on the international cuisine map?
Vietnamese cuisine is diverse in flavours and ways of cooking, I think. So we have many chances to appear on the international cuisine map and impress friends.
Was it difficult opening the business?
At the beginning, we faced a lack of capital, experience and trust. It was a really difficult period for everyone.
But there's a saying I love: "Do what nobody does to achieve what nobody has". It helps me be firm with the way I overcome challenges.
What is your plan for the future?
After the success of Ms Phượng's bread shop in Seoul, I plant to carry out three more projects to open phở (Vietnamese noodle), bún cá (fish vermicelli) and bread restaurants in Hanoi and HCM City.
Next month, I will work with a German partner to set up a model of Vietnamese specialty – Cơm Phở 1966 in Germany and European markets.
VNS