International chess grandmaster Le Quang Liem of Vietnam has shot up the latest International Chess Federation (FIDE) rankings, climbing from 44th to 12th in the blitz event.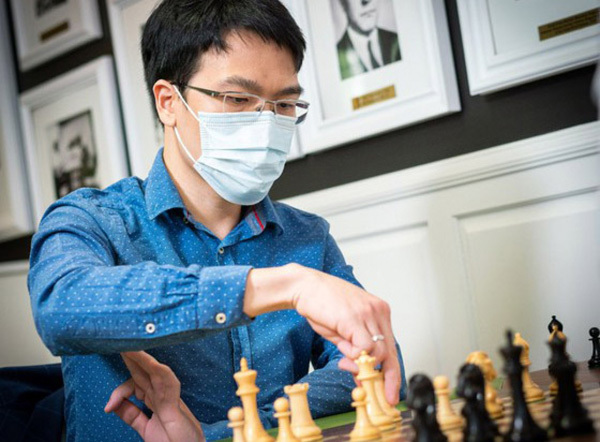 Vietnamese No1 chess player Le Quang Liem.
The Vietnamese No1 chess player recently finished among the top five in the Saint Louis Rapid & Blitz chess tournament in the United States after he won nine, drew five, and lost four matches.
The impressive performances Liem put in during the blitz chess games served to push 32 places up the blitz world rankings to 12th position, along with gaining a new Elo rating of 2774.4.
He is currently ranked 30th in the classic chess and 32nd in the rapid chess in the global rankings.
Quang Liem, 30, hails from Ho Chi Minh City and was recently appointed to coach the chess team of the US's Webster University in Missouri.
So far he has won several prizes in domestic and international tournaments, with the landmark of his career coming when he bagged a gold medal at the FIDE World Blitz Championship in 2013.
Source: VOV
Vietnam's No. 1 chess player Le Quang Liem enjoyed a successful competition as he made a breakthrough to finish fifth at the Saint Louis Rapid & Blitz chess tournament in the United States, which was wrapped up on August 15.

Vietnamese GM Le Quang Liem wrapped up his Chessable Masters campaign as the runner-up pocketing US$15,000 in prize money, which is his most impressive performance thus far this year.