A national forum on cooperative economy and cooperatives will be held in Hanoi in mid-October.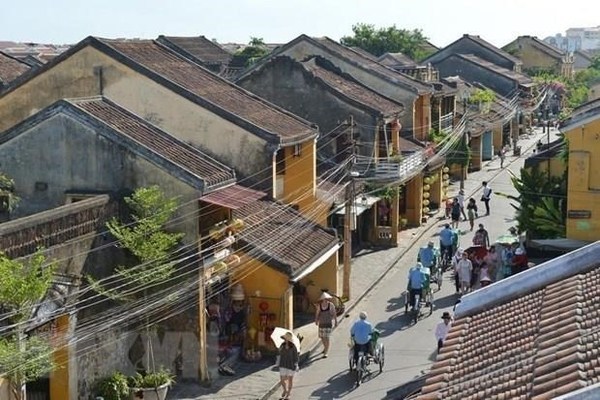 A corner of Hoi An ancient city
At a conference held in the province on September 7, the provincial People's Committee reported that more than 182.5 billion VND (79.4 million USD) has been spent to restore 459 relic sites in Hoi An ancient city since 1999. The money was mobilised from the state and provincial budgets, foreign capital and the city's corresponding fund.
Particularly, the province approved a project on urgent restoration of historical sites which are at high risk of collapse. Nearly 36.5 billion VND has been splashed out for the restoration work of 72 sites.
In the past two decades, 11 Cham towers in the world heritage site My Son Sanctuary were repaired at the total cost of nearly 166.9 billion VND.
Along with the restoration work, the province has made efforts to promote the cultural values of Hoi An ancient town by developing standout tourism products like "full moon at the ancient city", "pedestrian street", "a day working as a farmer in Tra Que village", and "a day as a fisherman in Cu Lao Cham (Cham island)", or tours to traditional craft villages.
Last year, the ancient city welcomed more than 2.3 million visitors as compared to nearly 100,000 arrivals in 1999. Good tourism services have helped raise the locals' average income to 46 million VND a year.
Better tourism and transport infrastructure coupled with stellar cultural performances at My Son Sanctuary have made the area become more attractive to both domestic and local visitors. In 2018, almost 399,600 travellers came to the site and generated 62.17 billion VND in tourism revenue.
As for Cu Lao Cham, which was recognised as a World Biosphere Reserve by the UNESCO ten years ago, the province has paid due attention to protecting marine species, mountainous areas and rainforest ecosystems.
According to Vice Chairman of the provincial People's Committee Tran Van Tan, preservation work and development of tourism products have affirmed the rising position of the two cultural heritages and Cu Lao Cham biosphere reserve on the tourism map of the country as well as the region.
Meanwhile, UNESCO Head of Office in Vietnam Michael Croft spoke highly of efforts and contributions of individuals and organisations in the locality to preserving and promoting values of the heritages.
On the occasion, the Ministry of Foreign Affairs presented certificates of merit to five oraganisations and six individuals, and the provincial People's Committee awarded certificates of merit to 25 organisations and individuals for their endless efforts in preserving values of the world heritage sites.-VNA