Independent interdisciplinary center DomDom has announced a six-month-long residency program that aims at nurturing new authors and contributing new works to the landscape of experimental and contemporary music in Vietnam.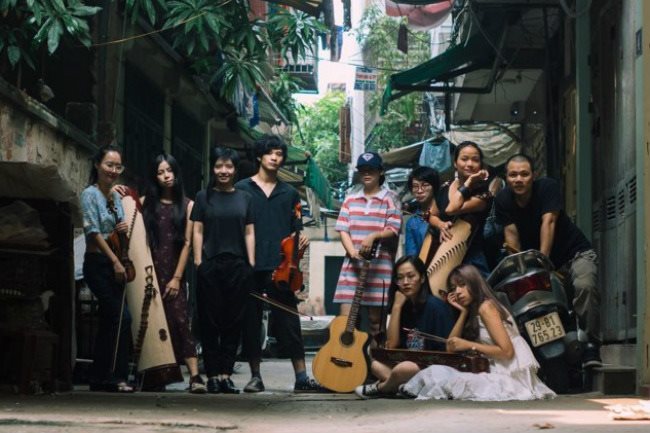 The "Shape of Music" residency program is open to emerging artists whose practices focus on new and transdisciplinary forms of music - PHOTO: COURTESY OF ORGANIZER
The first edition of the program themed "Connecting Heritage", with support from British Council's FAMLAB Fund, grants four to five emerging artists or groups of artists to engage deeply with traditional disciplines of Vietnamese performing arts and music.
During the "Shape of Music" residency, which lasts from April to October 2020, the chosen artists will receive professional mentoring from five senior artists to ideate, create and implement their new works.
These new productions are to be presented in a final showcase at the end of the residency. Excellent works from these new productions would be introduced in Hanoi New Music Festival 2021.
The program is open to Vietnamese emerging artists or groups of artists currently living in Vietnam, whose practices focus on new and transdisciplinary forms of music.
The artists can also collaborate with one or more artists from other disciplines such as theater, poetry, literature, visual arts, performing arts and new media to create collaborative and cross-genre works.
Applications should be sent to domdomhanoi.residency@gmail.com no later than March 22, 2020.
Founded by independent composer Tran Kim Ngoc in 2012, DomDom is the first independent interdisciplinary center fully dedicated to the operation and advancement of Vietnamese experimental music and its interdisciplinary collaborations with other art forms.
The center promotes all forms of contemporary music and art practices, provides music training for young musicians in order to generate a strong foundation for the Vietnamese experimental and contemporary scene, and offers an audience development program that encourages music appreciation and participation for the public.
The FAMLAB Fund aims to support projects that engage with the music and film heritage of Vietnam through contemporary practice, encouraging arts and cultural practitioners to explore innovative ways of engaging and interacting with new audience for Vietnamese music and film heritage. SGT