An exhibition of paintings by artists from the central city of Đà Nẵng and neighbouring Quảng Nam Province will open to the public at Đà Nẵng's Fine Art Museum from Friday (April 26) to May 6.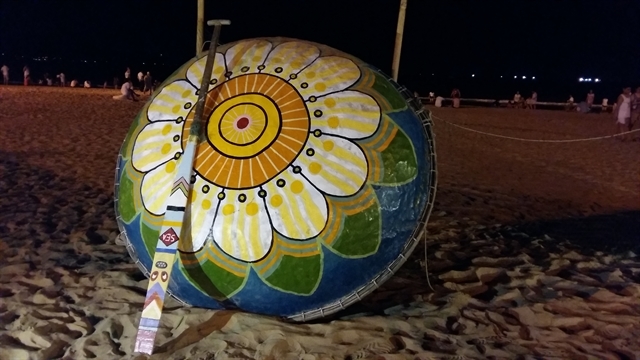 An exhibition of paintings created by artists from Da Nang and neighbouring Quảng Nam Province will be open to visitors at Đà Nẵng's Fine Art Museum from Friday to May 6. 
The exhibition, which is held to mark the 44th anniversary of the country's Reunification Day (April 30), will display 55 paintings by 44 artists at 78 Lê Duẩn Street.
The museum, the only one of its kind in the Central and Central Highlands region, has a total area of 1,100sq.m and is home to 413 works by artists from the city and provinces in the region.
The centre has spaces for contemporary fine arts, sculptures and paintings and regular exhibitions.
A series of cultural programmes will be held on the beach in Đà Nẵng this weekend in celebration of the May Day vacation and summer holidays.
A collection of 100 photos on the cultural heritage of Đà Nẵng are also on display at the city's museum at 24 Trần Phú Street.
These photos were selected for depicting special heritages and intangible heritages in Đà Nẵng as well as 74 other national and regional relics in the city.
A sandcastle competition with the participation of nearly 200 competitors will be held in East Sea Park on Đà Nẵng's My Khê Beach on Friday.
An installation of 500 pinwheels and 100 lanterns will be set up at the East Sea Park on Saturday evening.
Music performances and street dances are scheduled on the east side of the Rồng (Dragon) Bridge on Saturday and Sunday.
A mini 'green' barefoot run will start on the beach at Mỹ Khê to promote "keeping it clean" on Saturday. An exhibition of products produced from recycled waste will also be on show at the park. — VNS