Nguyen Ha My won two gold medals in rhythmic gymnastics at the Singapore Open on Sunday.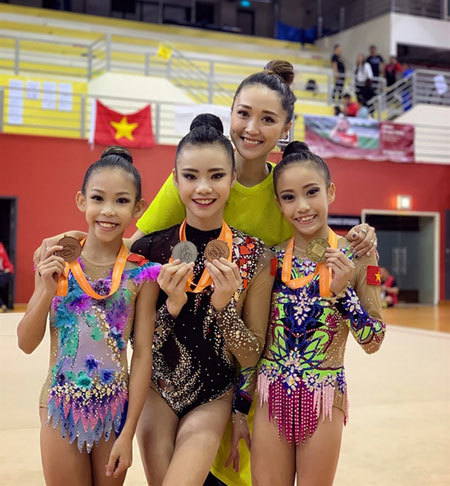 Vietnamese athletes pose with their medals and coach at the Singapore Open. Photo of Thu Ha
My performed in four disciplines in the senior individual category.
She came first in the clubs event to take her first title. My also came second in the ball event and third in the hoop category.
With a total of 52.00 points, My topped the podium for the second time in the all-round category.
Shieldannah Sabio and Dela Pisa Daniela of the Philippines were second and third.
Vietnam also took gold in the U12 hoop event through Luong Gia Linh and a bronze in the U11 ball event through Dinh Thanh Huyen.
VNS