Following the success of three previous charity rock concerts, Psychotramps13 are set to host a fourth charity rock event titled Rock'n Share at the Hoa Lu stadium in Ho Chi Minh City on June 19.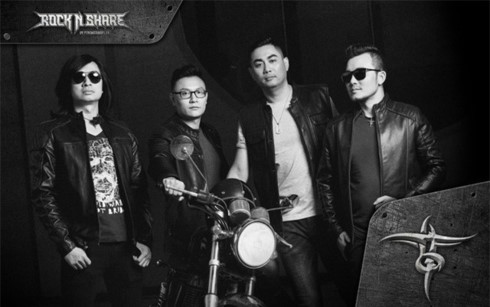 Rock band Buc Tuong
Music lovers will have the chance to enjoy an array of amazing talents, including Buc Tuong, also known as The Wall, Microwave, Bui Gio Music, Parasite, Dzung, Monocycle, and Windrunner.
The purpose of the concert is to raise money for the For Children fund, otherwise known as the Vi Tui Nho fund.
The charity was founded by Psychotramps13 in 2015 in order to support children who live in remote mountainous areas.

All of the night's revenue is to go to children in Cho Chun commune, Nam Giang district, central Quang Nam province. VOV