Da Lat stars as a beautiful and romantic background for the love film Bí Mật Của Gió (Secret of the Wind) which premiered in Hanoi on Saturday.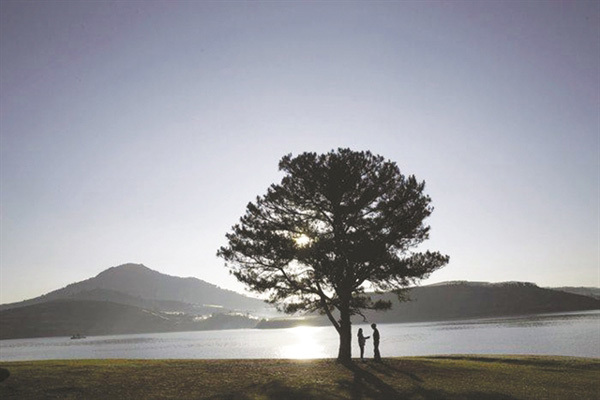 Da Lat appears as a beautiful and romantic background for the love story in the film Bí Mật Của Gió (Secret of the Wind). — Photos courtesy of CJ HK Entertainment

The beautiful but sad story was directed by Nguyen Phan Quang Binh, with a young talented cast.
The film starts with colourful pine forests in the Central Highlands. Linh (played by Kha Ngan) and her family have moved to live in an old villa but are welcomed by a series of mysterious incidents. Linh soon finds out that she's the only one who can see Phong (by Quoc Anh), a soul trapped in the house.
Phong doesn't remember anything about his death, and that's the reason why he has become stuck in his own house trying to find an escape. Linh decides to help Phong, and despite the conflict at the beginning, they fall in love.
Binh is a famous director with hits such as Quyên (Farewell, Berlin Wall) and Cánh Đồng Bất Tận (The Floating Lives).
Thanks to the success of these films, Binh has been referred to as a master of context. There is no doubt that Da Lat is a wonderful background for film, according to poet Nguyen Phong Viet.
"An emotional story always plays an important role in winning audiences' hearts, and in this film, the suitable context helps to tell the tale," said Viet.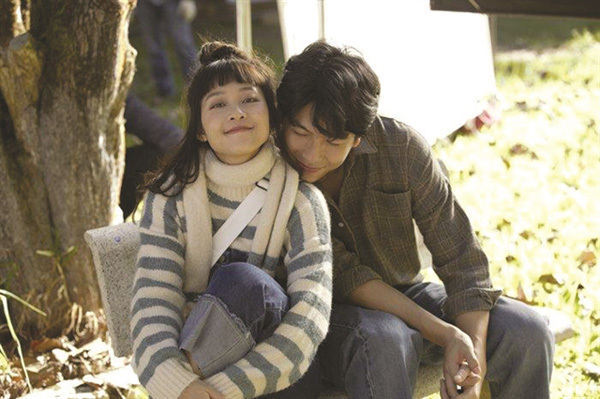 The film tells a sad and romantic love story between Linh (played by Kha Ngan) and Phong (Quoc Anh).

The C16-labelled film is not about love between young people only; it also sends a message of family love, tolerance and forgiveness.
Significant beauty spots in Da Lat are reflected in the film including Tuyen Lam Lake, Golden Stream, Da Lat Railway Station and the University of Da Lat.
Another factor bringing success for the film is the soundtrack by musician Duc Tri. Tri composed two new songs and remixed some old ones to reflect different periods in the history of Da Lat.
"Phong died during the war in 1972 and was trapped in his house for half a century, so I tried to bring some nostalgia to the film through music," Tri said.
Director Binh said the young cast and crew provided him with the motivation and inspiration after three years away from the cinema industry.
"It's a special opportunity for me to return to the cinema, and filming young people was really an amazing new experience," said Binh.
"Like previous works, I focused on artistic and aesthetic factors for the film."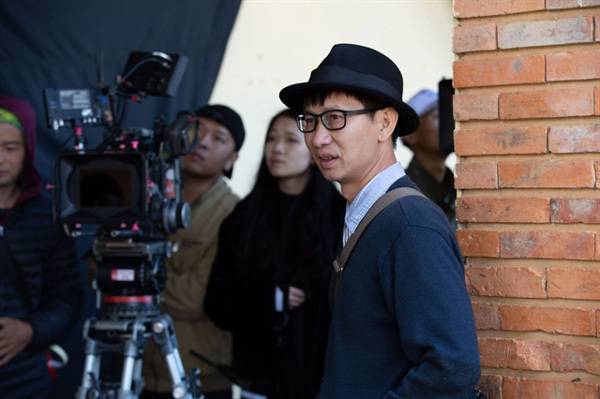 Director Nguyen Phan Quang Binh during shooting.
 
Actor Quoc Anh, standing at 1.86m, was considered the ideal option for the handsome ghost Phong. He lives in HCM City where it's hot all year round, so the biggest challenge for him during the film was the cold weather in Da Lat.
"Ngan and the other actors wore coats during filming, but a ghost should not feel cold, so I only wore a shirt. It was really cold when we started working at dawn," Anh said.
"Da Lat is known as the city of clouds, which is really romantic and poetic, but we woke up at 3am to prepare for shooting because it's the time to catch the fog over the lakes and the brilliant sunrise."
The film was engaged by a talented crew of Vietnamese and international filmmakers including American screenwriter Anike Niemeyer and Taiwanese post-production technician Sylvan Gu.
The film was presented in the category "A Window on Asian Cinema" at the Busan International Film Festival in South Korea in October last year.
Sneak previews of the film took place at cinemas over the weekend. The official premiere has been postponed to Valentines' Day due to the current spread of novel coronavirus. — VNS
Minh Thu

Each person has their own way to enjoy life. Some like to discover new horizons and new lands, others find somewhere they love and return again and again.

Vietnamese movie "Rom" on October 12 won the "New Current" prize at the 24th International Busan Film Festival (BIFF) which is being held in the Republic of Korea.