The draw for men's football tournament of the 30th Southeast Asian (SEA) Games will take place on October 3, the organisers have said.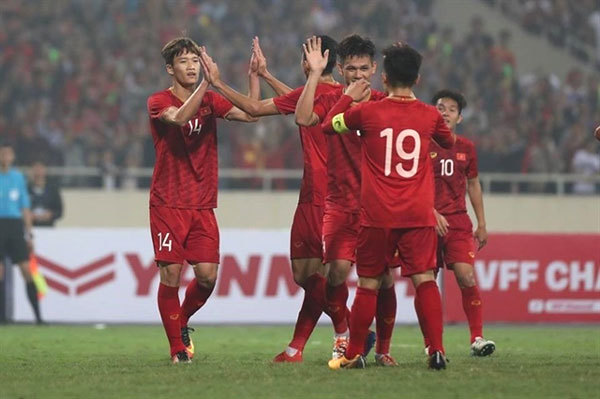 Vietnam national team. Vietnam aim to take gold medal at the upcoming Southest Asian Games. — Photo laodong.vn
The 11 teams will be divided into two groups, with the top two teams from each progressing to the semi-finals.
The group stage will begin on November 25, the semi-finals are slated for December 7 and the gold and bronze medal matches will be held on December 10.
Vietnam's U22 team are in the third seed group, together with Myanmar. Meanwhile, Thailand and the host Philippines are in the first seed group, while Malaysia and Indonesia are in the second seed group.
This will be the first time in the 60-year history of the event that the football tournament won't take place on grass.
The three stadiums selected to hold the men's football matches, namely the Rizal Memorial Sports Complex, the University of Makati Stadium and the Binan Football Stadium, all use artificial turf.
Except for the Philippines and Cambodia, all other teams are currently practising and competing on grass. They will have four months to switch to an artificial surface.
Vietnam's head coach Park Hang-seo immediately asked the Viet Nam Football Federation (VFF) to switch their plans to allow more time training on artificial turf.
VFF General Secretary Le Hoai Anh said both the national football governing body and the head coach were surprised but would soon adjust the training schedule.
He added that players would arrive in the Philippines days earlier than originally planned to train on turf.
The hosts also rejected a proposal to allow teams having 23 players to compete at the SEA Games.
The organisers confirmed that each squad would have total 20 players in which two can be over-22.
VNS