The 23 pm news program on VTV1 recently mentioned a serious problem in Vietnam's showbiz – the nicknames given to or promoted by artists.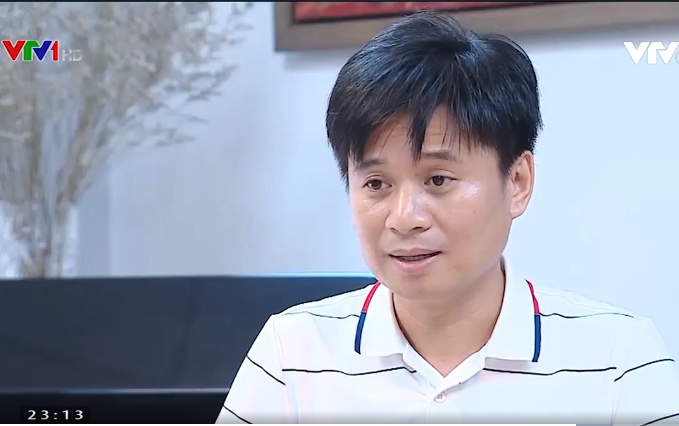 Meritorious Artist Tan Minh, director of Thang Long Music and Dance Theater
People and netizens have voiced their concern about people considered artists or claiming to be artists organizing livestreams to advertise falsely or defame others. The phenomenon has shaken the public's confidence in 'artists'.
There are many names in Vietnam's showbiz that they have caused chaos and confusion – Ong hoang nhac Viet (the King of Vietnam's music), Cong chua nhac pop (Pop music Pricess), Nu hoang catwalk (Catwalk Queen) and Nu hoang do lot (Underwear Queen). Some are proclaimed, while the others are 'given' by media.
"In Vietnam, you just need to pick up a microphone and become a singer" was the statement by a young singer when making debut. The wild claim turns out to be legitimate.
No need to sing well, and no need to be well trained in vocal techniques. One just needs to work to create eye-catching images to attract audiences, and then they will be called 'singer'.
Meritorious Artist Tan Minh, director of Thang Long Music and Dance Theater, said: "It is so dangerous. Our children and the next generations will grow up and they may think that is the country's music, and that we only have this for our music."
H, a singer, who is called 'Ong hoang nhac Viet' was mentioned in the VTV reportage. He is not only famous for some songs favored by audiences, but also for scandals and the statement that he is a 'forbidden land' that no one can touch.
Doctor of philology, Doan Huong, said the 'Kings' and the 'Queens of Vietnamese music' think they really are Kings and Queens, and believe they are above the law.
Many artists and actors have 'acceded to the throne'. There was a survey of the three largest online newspapers in 2014-2016 which found that 25 percent of entertainment articles were by journalists, while the remaining came from social networks or were provided by artists.
Bui Hoai Son, director of the Vietnam National Institute of Culture and Arts, said mainstream media have partially paved the way for creating such names for artists, thus triggering a wave of eagerness for fame and popularity.
"The wrong development of culture, if mistakes are made in the beginning, will cause disastrous consequences in the future," he said.
Purifying showbiz so that true artists are not hurt is the social responsibility of journalists. This is the way for mainstream media not to get lost in the chaotic flow of the information world. 
My Duyen

No matter how good of an impact celebrities have on the masses, the redemption for their wrongdoings is a requisite.

Vietnamese artists are releasing comedy and romantic web series on YouTube as a way of entertaining audiences and encouraging them to stay at home during social distancing.