Visiting HCM City this time of the year, churches and dioceses are seen being well decorated to celebrate Christmas 2020, offering travelers an exciting opportunity to enjoy the festivities.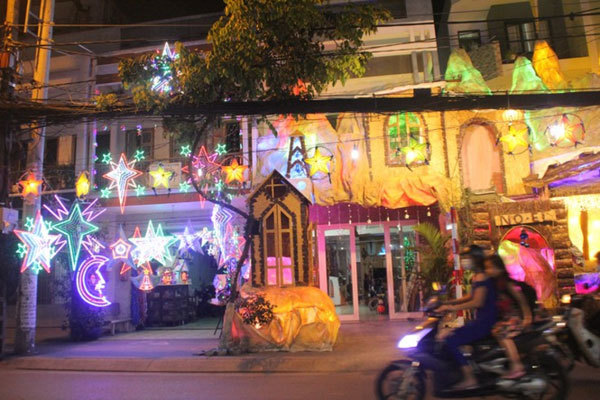 Located on Pham The Hien Street in District 8, the local diocese has been elaborately covered with striking colourful lights, along with perfectly crafted and decorated Christmas displays.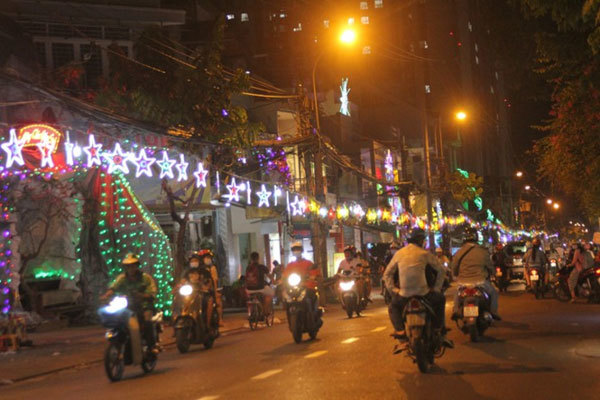 The streets sparkle with festive decorations at night.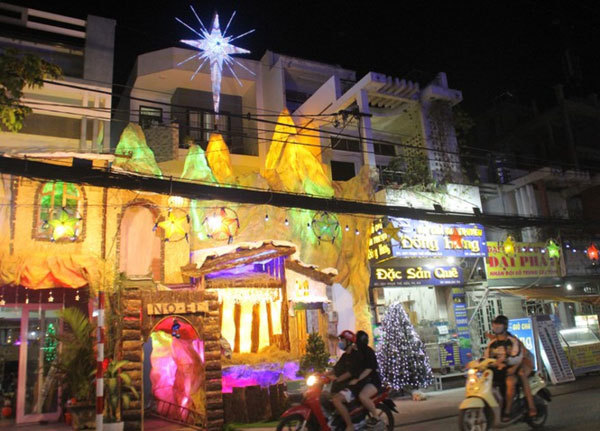 Dozens of Christmas displays in a variety of sizes line both sides of the street.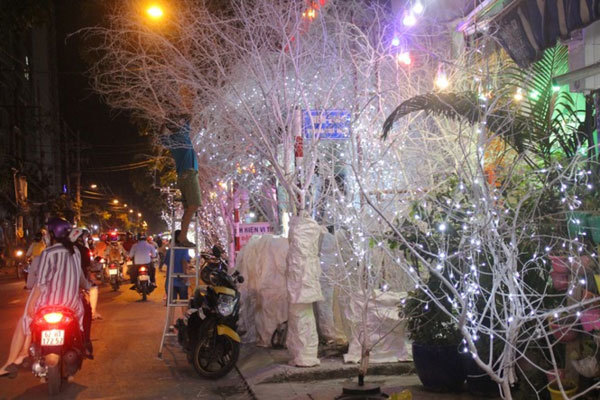 Pham The Hien Street which is home to many Catholics is lit up by an array of LED lights.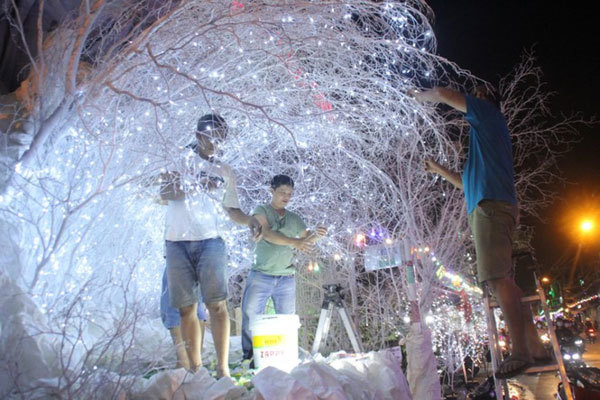 A family decorates their house with lights to celebrate Christmas this year.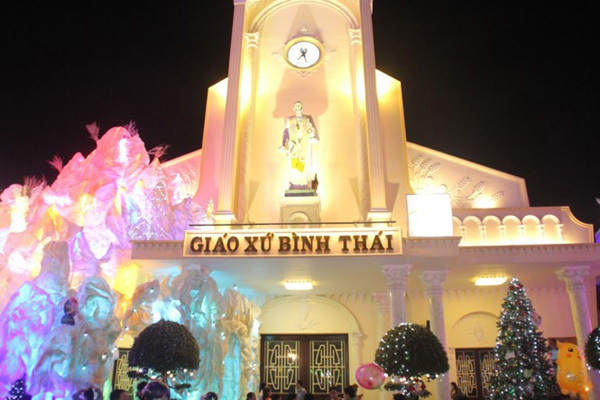 The Binh Thai Church is dotted with colourful decorations for the festival.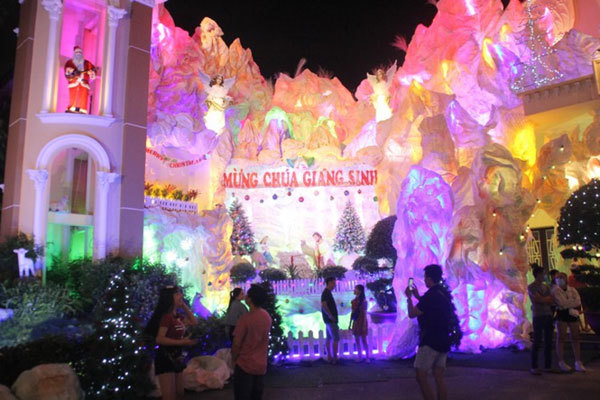 Many families want to record precious memories in front of the church.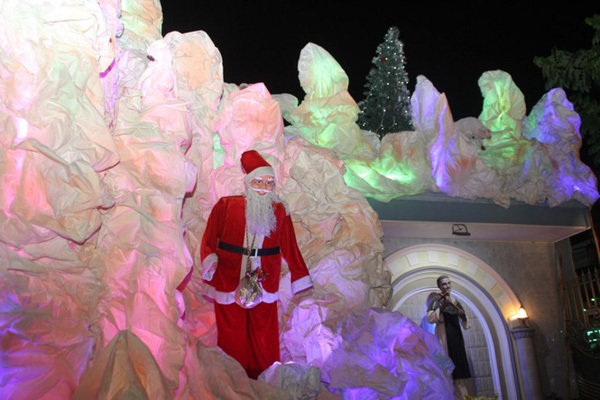 A giant model of Santa Claus in Binh Thai diocese of District 8.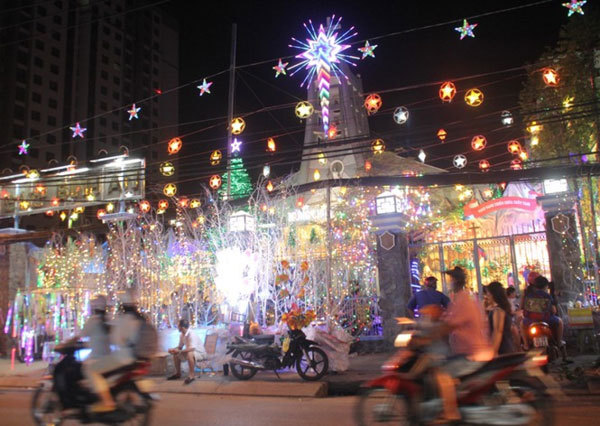 A shining corner in front of Binh An diocese in District 8 at night.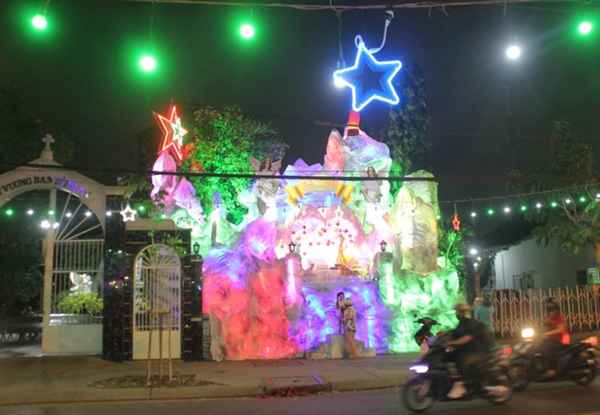 Shimmering rocky caves at a diocese on Pham The Hien Street attracts passers-by.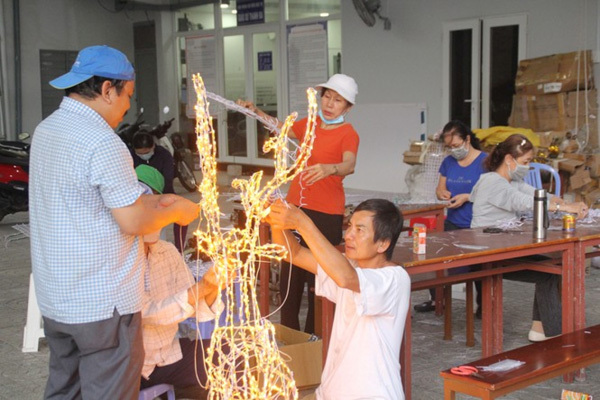 It is typical for Catholics to gather at Thanh Da Church in Binh Thanh District as they prepare decorations ahead of Christmas Eve.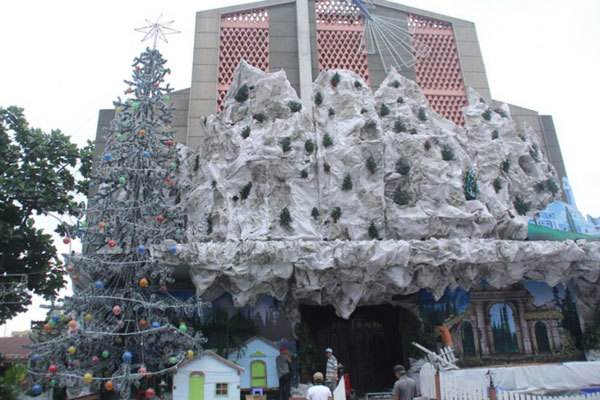 The finishing touches are made to decorations at Tam Ha church in Thu Duc District.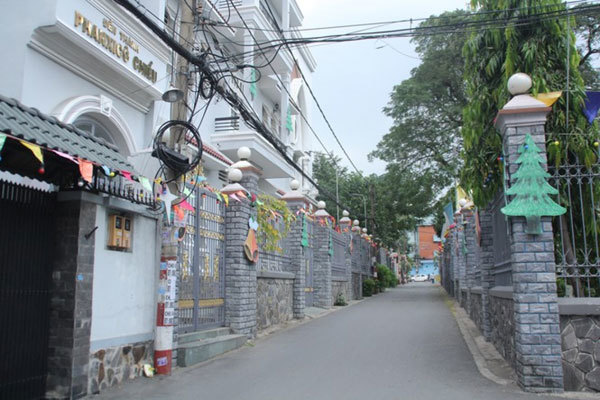 Tam Ha diocese in Thu Duc District features a festive appearance.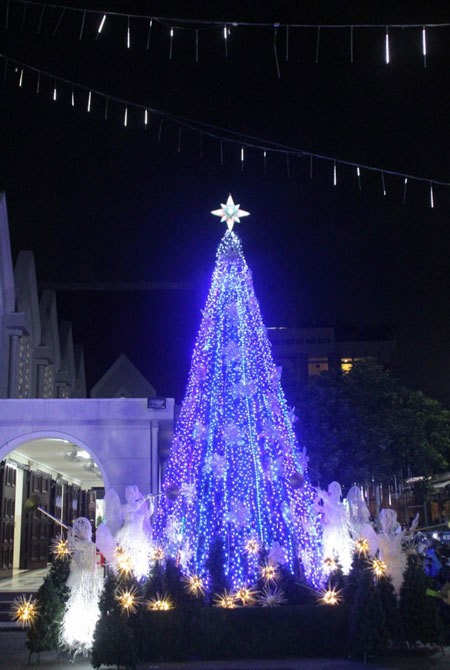 The festive atmosphere prevails every corner of the southern city.
VOV/Tienphong

There's no better place to be for the build-up to Christmas in Hanoi than Hang Ma Street where most decorations are sold.

Hanoi, Sa Pa, and Da Lat are among the leading suggestions for tourists who are looking to enjoy the upcoming Christmas holidays in the country.