The Ministry of Information and Communications issued a "Ludwig van Beethoven (1770-1827)" stamp set on Dec. 16 to commemorate the renowned composer's contributions to the world of music and art.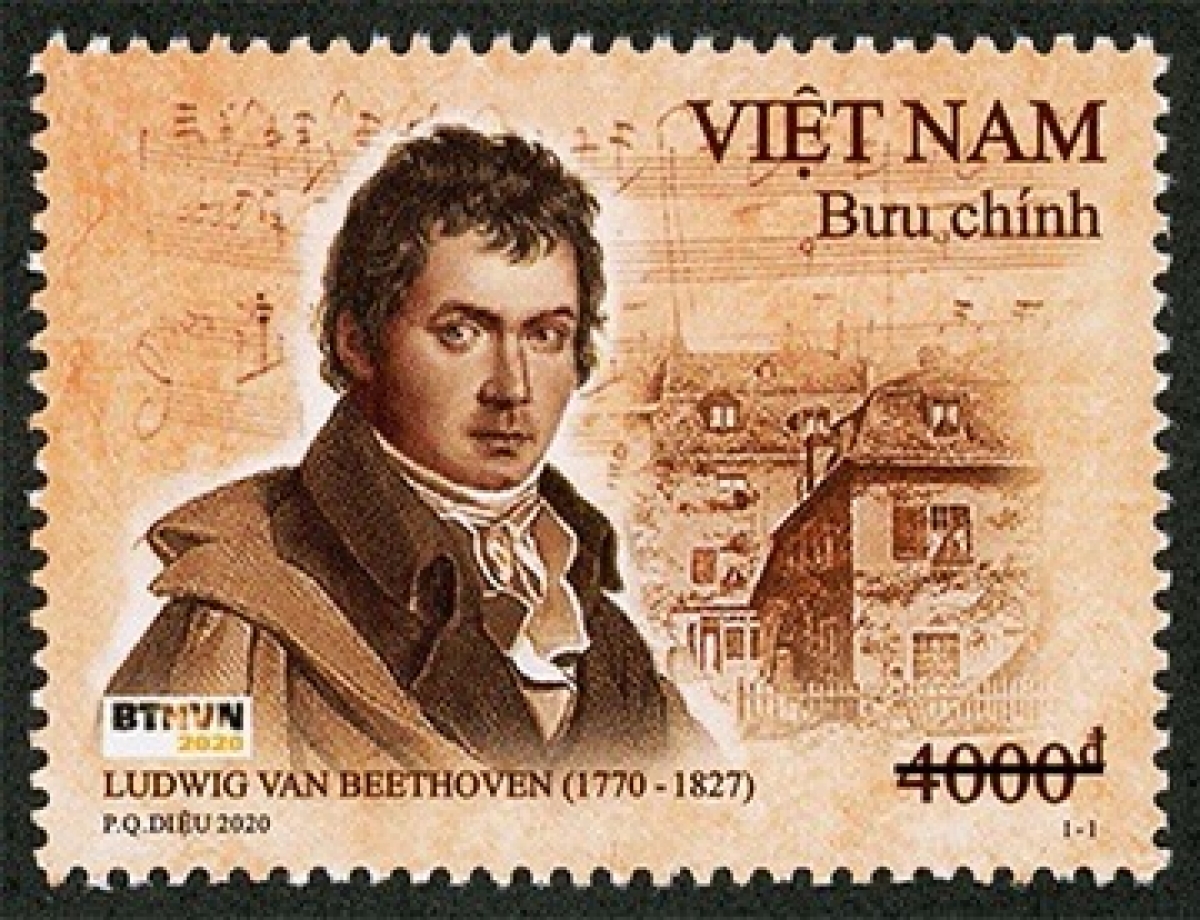 The stamp set designed by local artist Pham Quang Dieu consists of one stamp and one block.
The stamp itself features a portrait of Beethoven and the apartment in Bonn, Germany, where he was born and grew up.
The stamp set will cost between VND4,000 and VND15,000 depending on its size.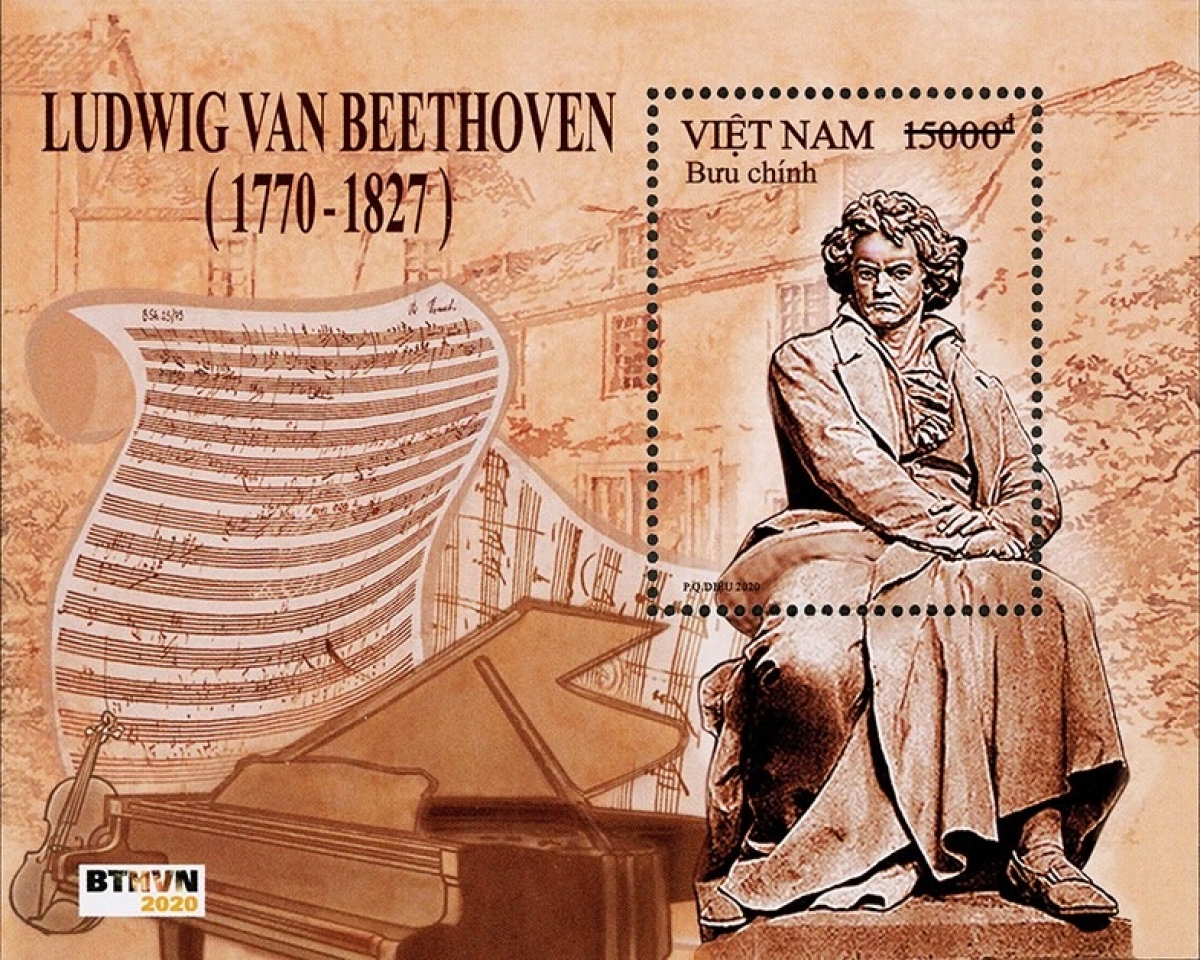 As part of the design, Vietnam Post has used images provided by the Beethoven-Haus Bonn and the Beethoven Anniversary Society.
Ludwig van Beethoven was a German pianist and composer who is widely considered as one of the greatest composers of all time.
He is best known for his innovative compositions which combined vocals and instruments, thereby widening the scope of sonata, symphony, concerto, and quartet. Indeed, he represents a crucial transitional figure that was able to connect both the Classical and Romantic ages of music in Europe. VOV

More than just a way of paying to send a letter or parcel, stamps are also a kind of cultural commodity that convey a country's political, cultural, and social message. And they tell stories about the nation in its own language.